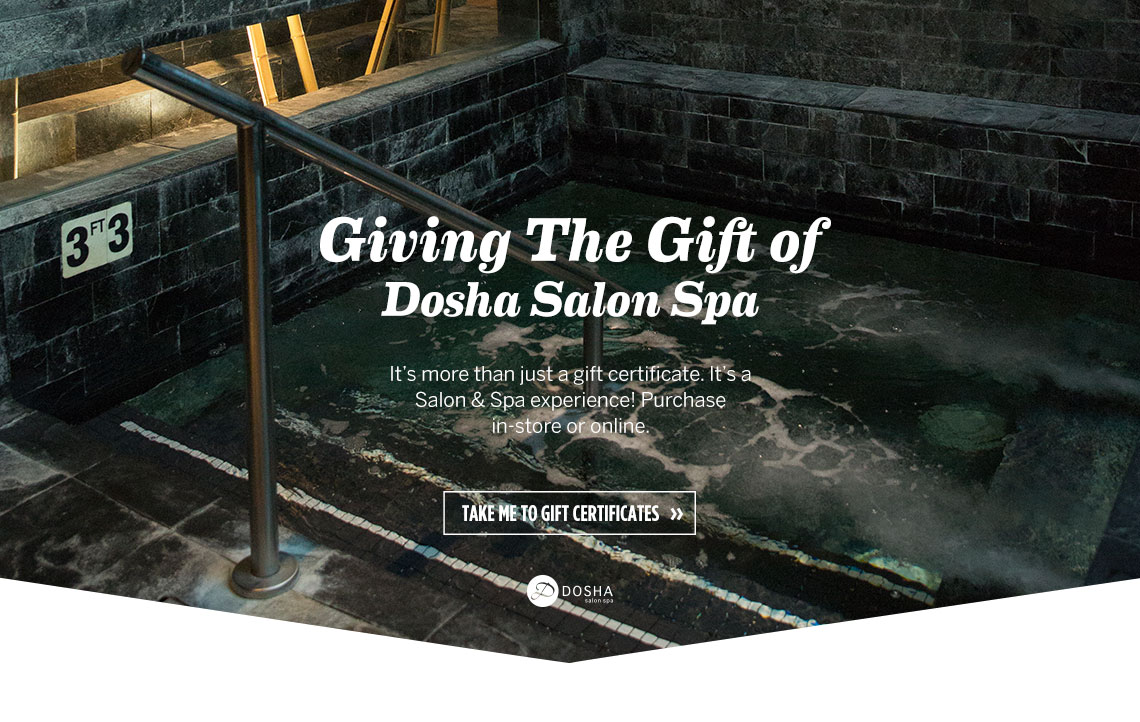 Why Dosha Salon Spa
When you give the gift of Dosha, you give much more than a service, you give an experience. Become totally immersed in relaxation at one of our flagship spas at select Dosha locations. Hawthorne offers a lofted view from the spa lounge over the retail space where you can unwind before your massage or facial. Then take a dip in the soaking tub or warm up in the steam room. Hawthorne also boasts a Vichy room where you can get the Dosha Massage, our signature water treatment that leaves you refreshed and rejuvenated. At 5th Avenue, located on the ground floor of the Monaco hotel, relax in the private spa lounge before heading to the steam room and showers. 
In the summer of 2019, our Clackamas location became one of our Dosha spas with a private spa lounge, steam room and showers. Here is what comes complimentary with each of our spa services:
Customize your sensory journey with Aveda Essential Oils
Loosen up in the steam room
Rinse off in a personal shower
No membership needed
The gift of Dosha is so much more than a massage or facial, we focus on each individual guest and provide high quality service. All of our additional amenities are included in our spas and we don't require a membership or service fee. Come in, sit back and relax while we take care of everything else! Check out our gift certificates, perfect for all the friends and family in your life.