Master Stylist | Bridal Elite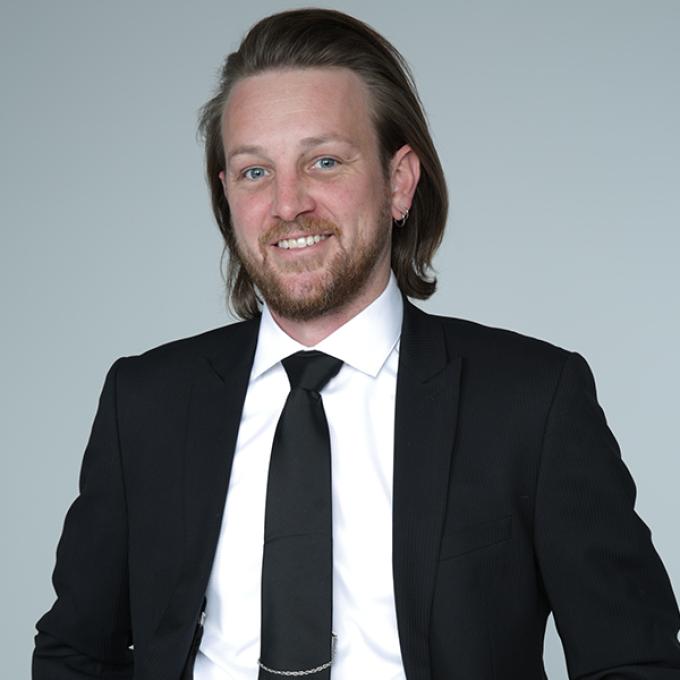 In the salon since 2011, Joe is most passionate about all things hair! He loves cutting just as much as he loves delivering a beautiful color service. Being able to really transform a guests total look from color to cut is something he is very passionate about! Outside of the salon, music is Joe's number one passion. He also loves the theatre as he spent 5 years performing at a community theatre before moving to Portland. There he was able to act, sing, dance, work backstage, build, paint, design, light, and manage many productions. A big fan of local craft beers, Oregon wines, UO football, and his amazing Corgi, Sullivan(Sully for short), Joe has a range of interests and hobbies. Joe chose this industry because he wanted to use his experience as an artist to make men and women alike look as great as they feel. His favorite part of working with guests is that not all of his guests are the same. He loves the variety of personalities he gets to meet in his chair every day. From leisurely retirees to high spirited teens, he gets to share a small portion of their lives with them, hear their stories, share his, and make a personal connection that can carry their working relationship for many years to come. Joe is inspired by film, print media, musicians, art galleries, and even architecture. Shape, texture, and color all play roles in what COULD happen in hair! His proudest moments in the hair industry so far include his education and graduation from the Aveda Institute Portland, becoming a member of the Dosha Elite Bridal Team, and producing his first hair looks published in Ellements Magazine and Northwest Stylist. Joe is a member of both the Dosha Creative Team and the Bridal Elite. 
"I love being able to make a connection with a guest, understand their desires for their appearance, and work with them to achieve their dream hair."
Advanced Education:
VoMor Hair Extension System Certified Stylist