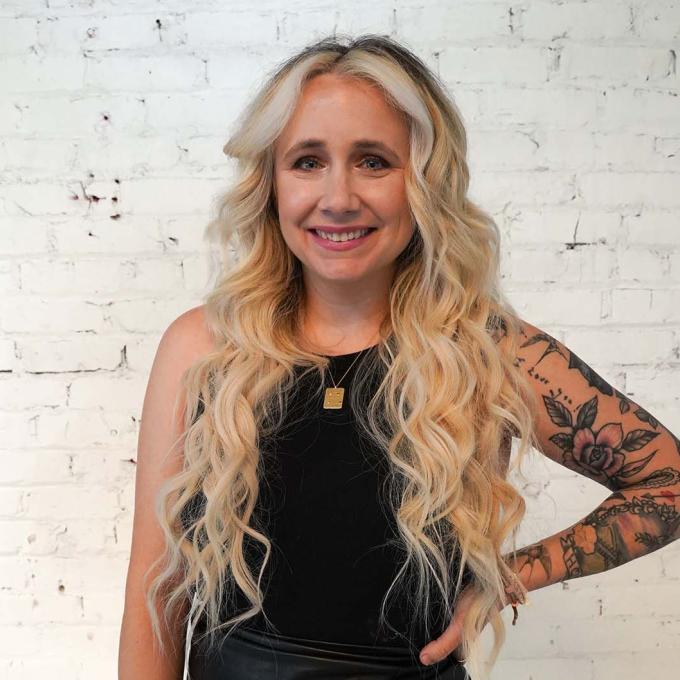 Dosha West Linn | Cut $105+ | Book Now
Advanced Education:
VoMor Hair Extension System Certified Stylist
---
Master Stylist, Heather Crimmins has been with Dosha since 2012. She is driven by her passion for offering clients the best possible experience and is able to do so by investing in advanced education.
Heather is inspired by Aveda industry leaders such as Ian Michael Black and Ricardo Dinis who taught her how to deconstruct hair formulas and have different approaches to cutting curly hair.
She uses these skills to create individualized styles for her guests from dimensional "Jennifer Aniston" blondes to bright blondes and gray-blending looks that incorporate the use of highlighting techniques giving a natural air to a new look.
Heather's experience as an Educator at the Aveda Institute Portland has lent her the skill to break down valuable bits of information. Clients can clearly see the steps she will take to get from point A to point B throughout their experience at Dosha.
Heather's busy lifestyle keeps her connected to the importance of time management and high-performance offering a Master Stylist with advanced skill, fast appointments, and in an overall down to earth, fun and easy experience.