Dosha Monthly Promotions & Events

---
Holiday Blog
Our Favorite Holiday Traditions
Behind-the-scenes we have been prepping, wrapping and decorating for the holiday season. We curated Mystery Boxes and created holiday themes for our guests to enjoy. With our stylists books filled, and our guests "hair ready" for holiday photos, we are all set to enjoy a few of our favorite traditions in Portland!
Read this month's blog, "Holiday Favorite Traditions", to learn more about what we love about the holidays!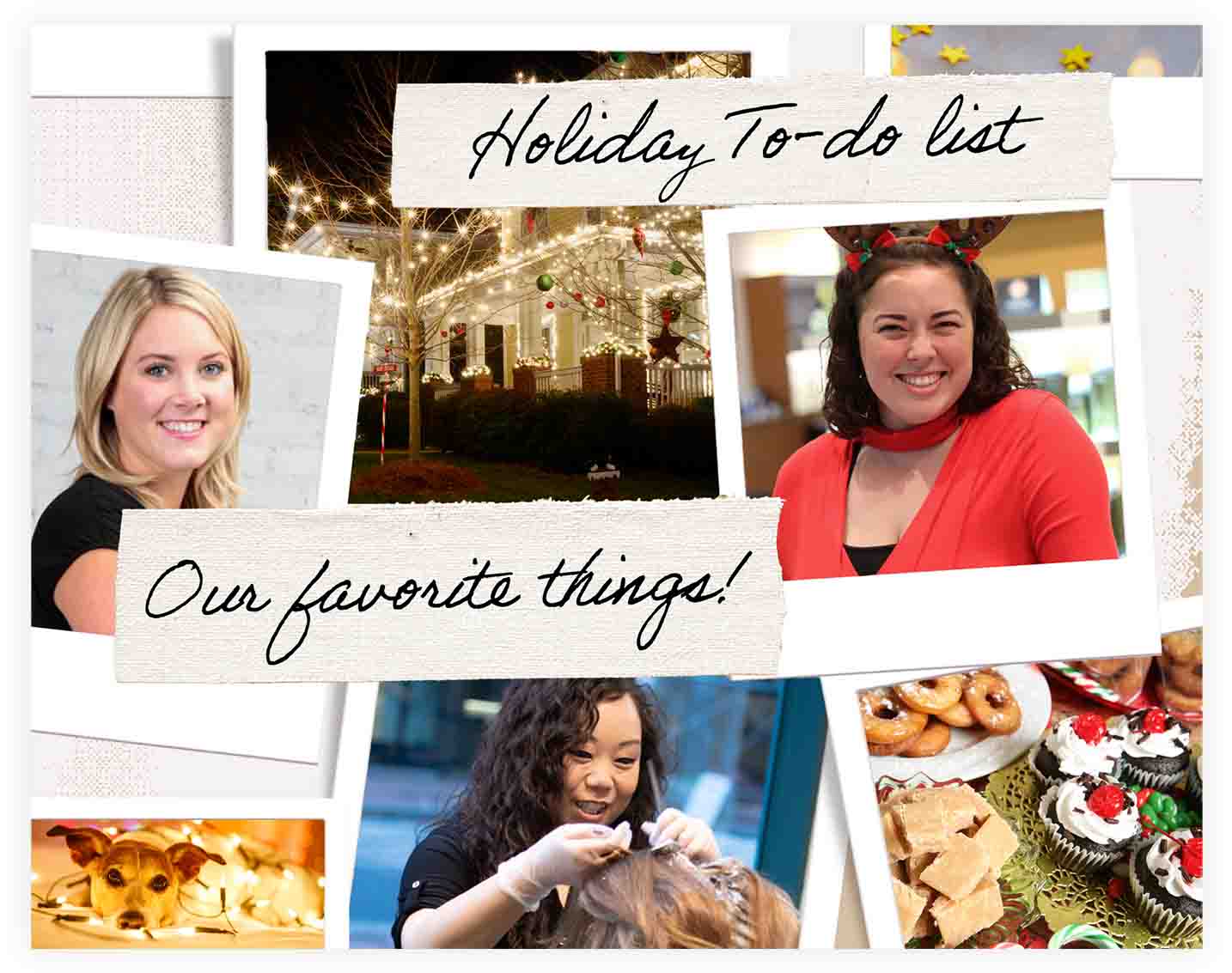 ---
You're Invited
Our Annual VIP Parties are Happening!
Come to any of our six parties between 12pm – 8pm for wine and day-of specials! During your visit, please meet with one of our retail advisors to register for your 2024 VIP Membership. Renewals will take place during specific event dates & time*. Please visit "dosha.org/vip-parties" for more details. We'll see you soon!
Week 1 - VIP Parties:
Bridgeport 11/29 | West Linn 11/30 | Beaverton 12/01
Week 2 - VIP Parties:
5th Avenue 12/06 | Hawthorne 12/07 | Clackamas 12/08

---
Celebrate Holiday Magic
Give Mindfully this Holiday
With mystery boxes, curated by our Dosha team, and limited edition Aveda gift sets with vegan products that support sustainability.
Pair any gift set with a Dosha gift card and you'll give a holiday self-care package they'll love. Whether you buy online or in-store, when you gift with us, you're keeping it local!

---
Want to join our mailing list? Join here!
BOOK AN APPOINTMENT & GIFT CARDS