Be a Dosha Bride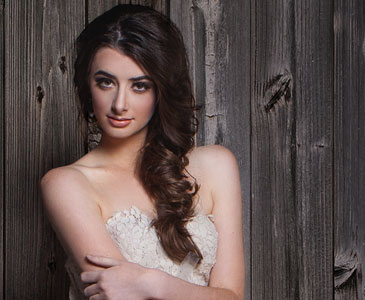 Let us help create your perfect look for your wedding day.  From the moment you walk down the aisle to your very last dance.  Choose from our talented stylist at any of our 6 locations or book our Bridal Elite team to come to you!  
Determining your wedding style prior to the big day will eliminate any unwanted surprises.  Trial session(s) for both makeup and hair are highly recommended.  We want the style you choose to "feel right."  This is likely one of your most photographed days of your life!  
We are committed to making you and your bridal party picture perfect!  We look forward to the opportunity to call you a future "Dosha Bride".
Bridal Services (at Dosha Locations)

Trial Session Hair
$50+/hr
Trial Session Makeup
$50+/hr
Wedding Day Hair
$50+/hr
Wedding Day Makeup
$50+/hr
Bridal Services (On-Site Wedding Venue)

Trial Session Hair
$100+/hr
Trial Session Makeup
$100+/hr
Wedding Day Hair
$125+/hr
Wedding Day Makeup
$125+/hr
Bridal Bliss Package
This is our recommended package & timeline for our Dosha Brides.  Prices vary dependent on stylists.  If providing as a gift certificate, the suggested value $750+


*It is not recommended to make a large change in hair style or color at this time, but a refresh and/or add gloss for shine.
DOSHA BRIDAL TIPS
Come prepared with images you like as well as those of styles you do NOT.  Bring any accessories that will be used the day of (veils, crowns, flowers, etc).  Photos of your dress and wedding decor help design the perfect look.
Make an appointment to get your hair color refreshed one to two weeks before your wedding day so you look your best.
Wear a button up shirt on the day of your wedding.  This way you won't ruin your hairstyle or smudge your makeup when it is time to put on your dress.