Boss-Lady Hair
Jul 13th 2017 | By rachel
Quick Hairstyles for the Office
There is nothing worse than running late for work, especially if that means sacrificing your beauty routine. Looking good for work can be the difference between a successful day where you feel powerful and in control and a day where you feel behind and frazzled. We teamed up with Hannah from our Hawthorne location to give you not one, not two but THREE quick looks that are prefect for the office and even more perfect for when you are short on time! Stay tuned for looks 2 and 3 and check out how to do look #1 below!
Look #1: The Twist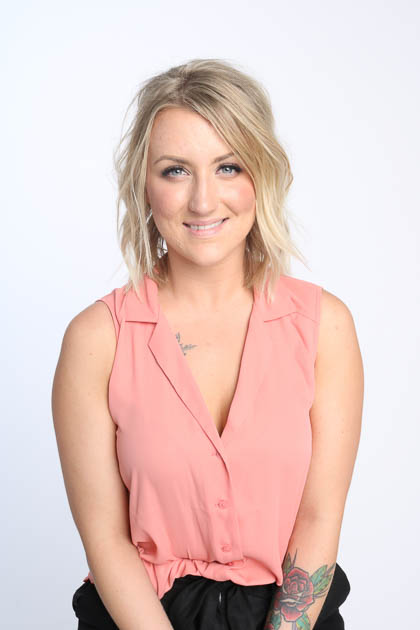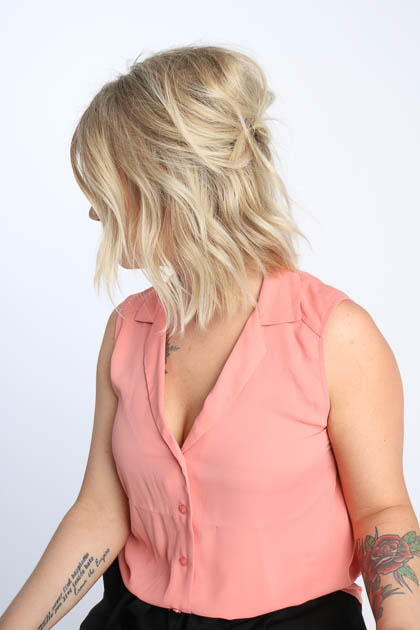 Step 1: Curl
Hannah started the look by curling her hair with a straight iron. Don't worry about having perfect curls, you are just trying to get texture and a little movement. When curling your hair with the iron do so like a ribbon, pulling the hair strain down and out. This will give you those easy beachy waves. After curling, Hannah pulled the curls straight to loosen up the curls and keep the look natural and easy.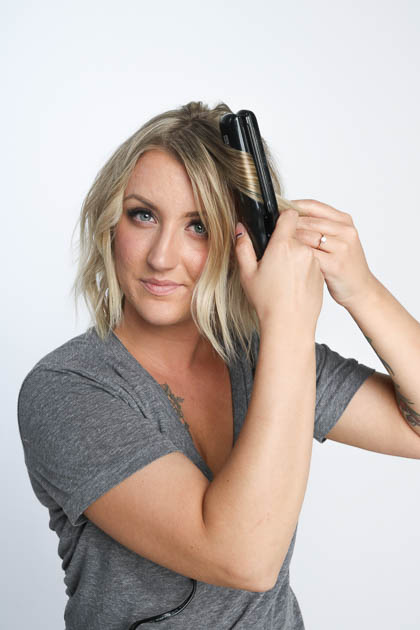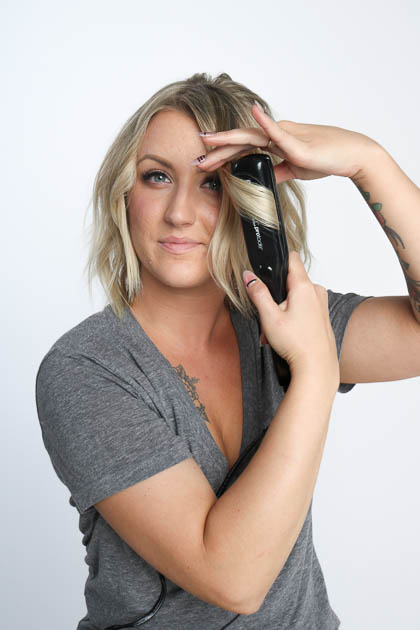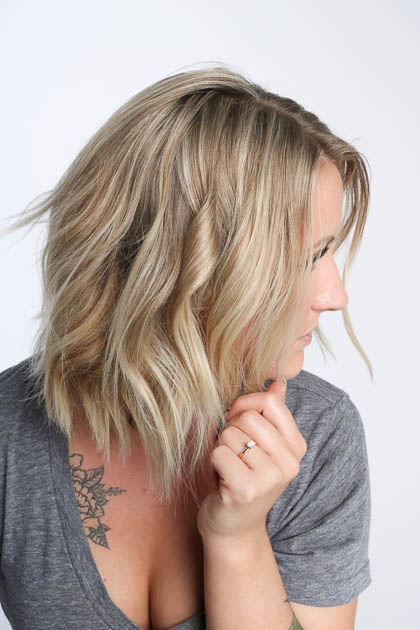 Step 2: Prep
Next prep your hair with Aveda Dry Shampoo. This will give your hair texture and a little grit that's perfect for styling and holding your look together. Using a comb, tease your hair for added volume. Focus on creating volume at the crown so that when you pin your hair back it doesn't look too flat.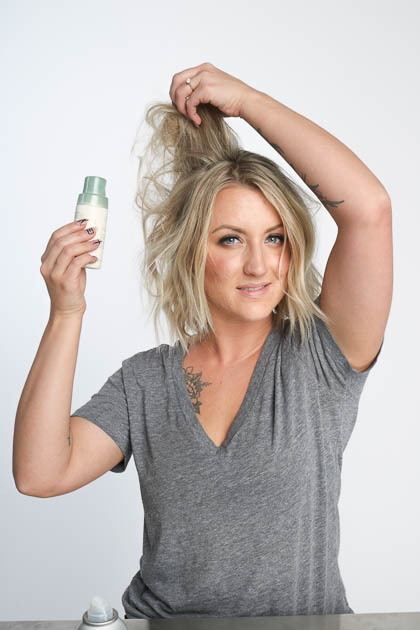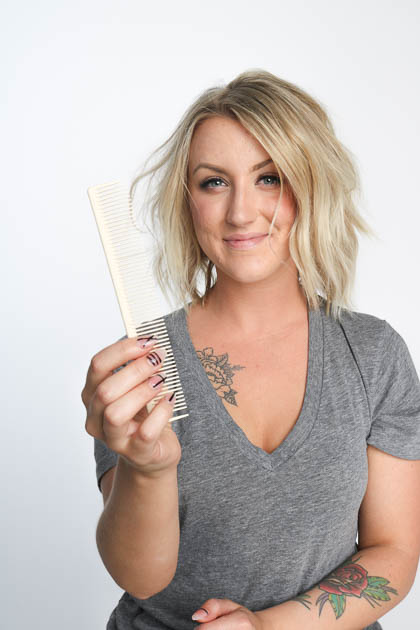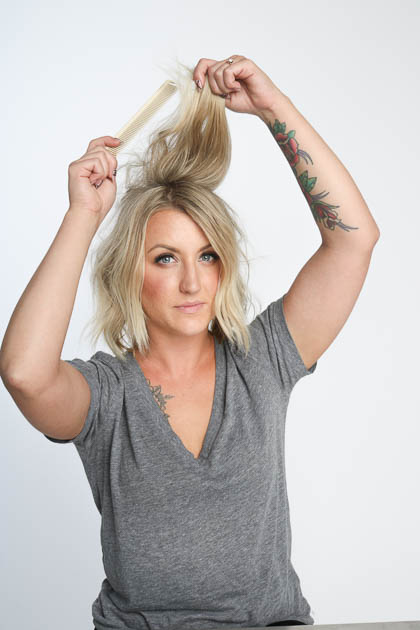 Step 3: Part
Next, part your hair pulling the top layer from the crown. This is the hair that you will use to do the pin in the back.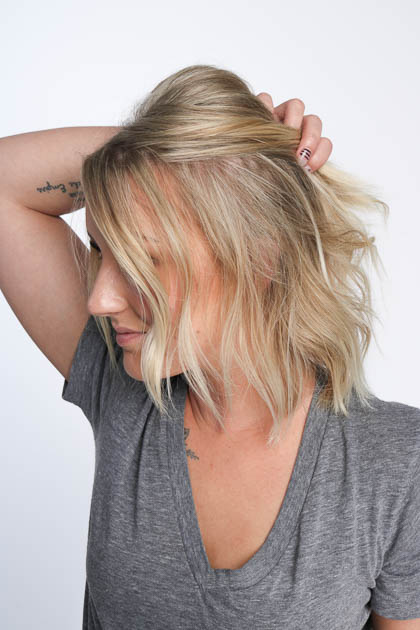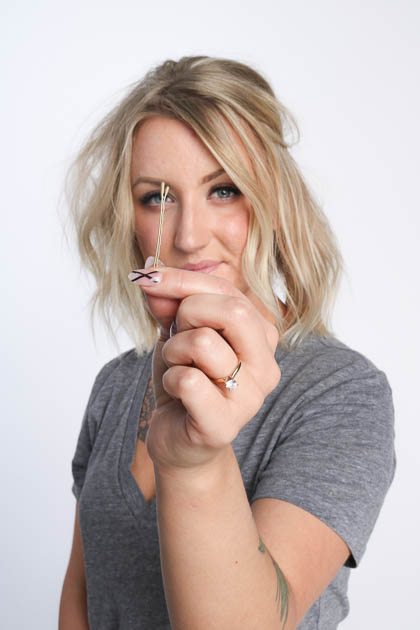 Step 4: Twist
Finally, you're going to pin the twist. Pulling your hair from the left, pin to the right with a bobbie pin. Next take the hair from your right side of your crown and cover the hair you pinned. Twist and pin this section on top of the first section to create a simple twisted look!
Ready For Work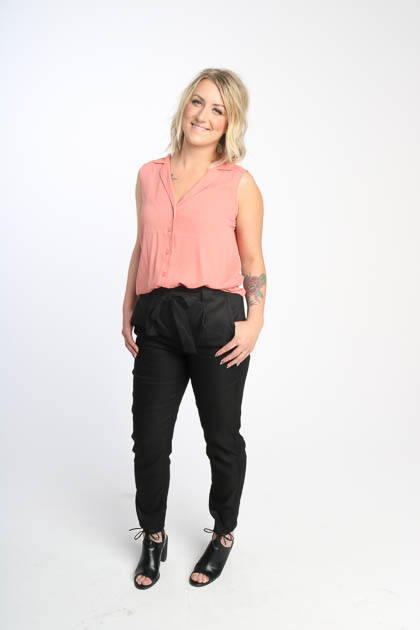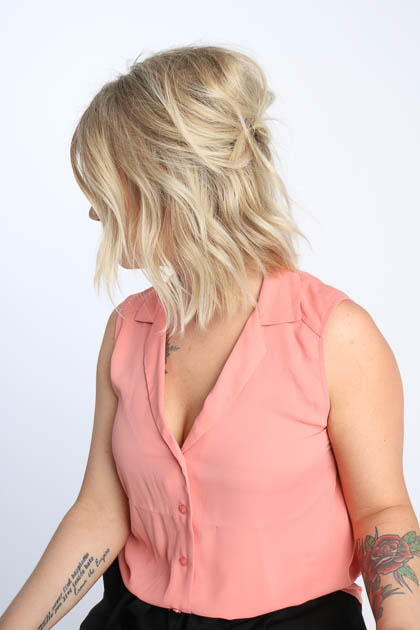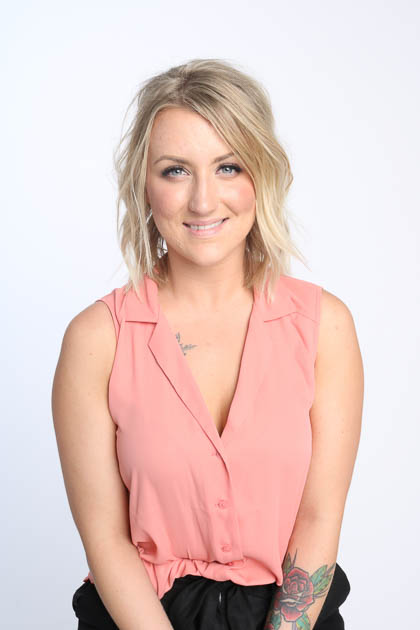 Stay tuned for more work- ready hairstyles! Be sure to follow us on Instagram and Facebook so you dont miss a look!