Giving Back to a Worthy Cause
Dec 03rd 2019 | By samantha
If there is one thing all of us at Dosha agree on, it is that we love being a part of the Portland community. From farmer's markets full of fresh produce to gorgeous hiking trails, from our many gardens and parks to our bustling food and art scene, there is always something fun and exciting going on around us.
But as many Portlanders know, homelessness has become a growing concern for our community in recent years. That is why we decided to partner with the Portland Rescue Mission's Shepherd's Door, so that we could help change the lives of two very deserving women.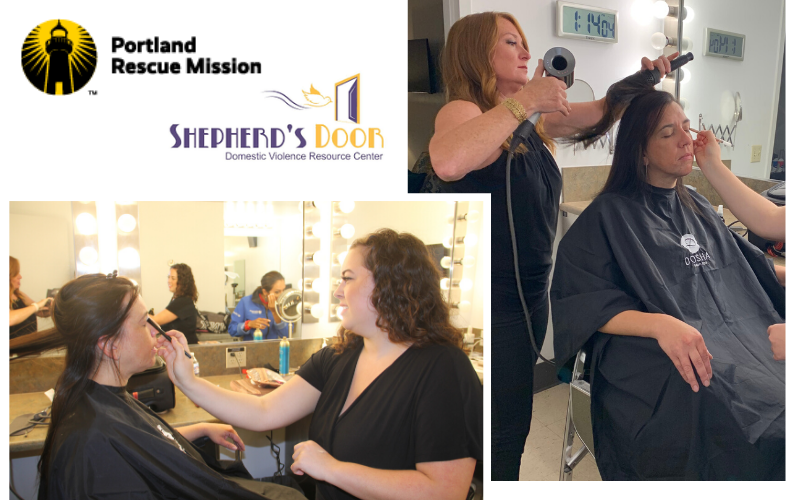 The Portland Rescue Mission's Shepherd's Door is a community of single women, with and without children, working to free themselves of addiction issues in order to stop the cycle of homelessness. At Shepherd's Door, women learn life and job skills in a safe, home-like environment. For women who have had their children placed into the foster care system, the services at Shepherd's Door very often enable them to get their children back.
Recently, Shepherd's Door worked in partnership with KATU to host a telethon in order to raise funds for their program, as well as awareness of the homelessness problems Portland faces. Along with Maple Boutique, Dosha Stylists Kristina Paris and Doza Barcelona helped to transform Stephanie and Jodie's looks with a cut, color, and style, and Makeup Artists Liz Jayo and Kayla Jones crafted each an everyday makeup look.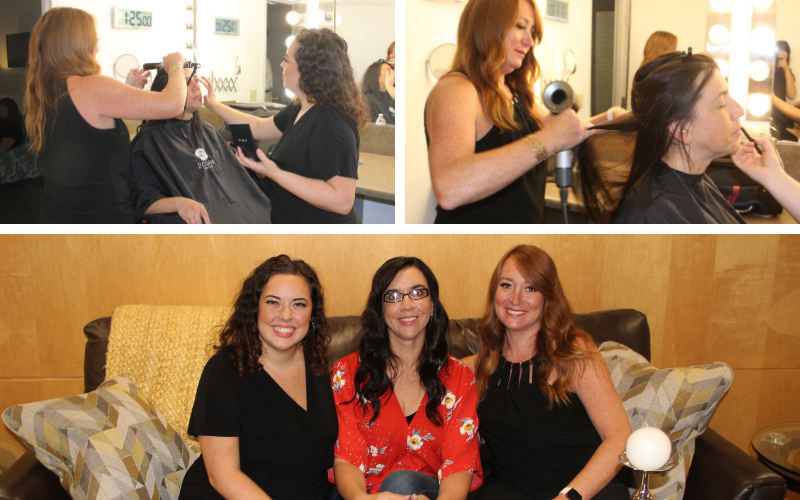 Our first makeover recipient was Stephanie. She suffered many traumas throughout her life, and struggled off and on for many years with homelessness and substance abuse issues. She had tried to get help at multiple rehab facilities before, but none of their programs worked for her. Last January she hit rock bottom when the zipper on the tent she was living in broke during a rainy night.
Pregnant and alone, Stephanie finally found Shepherd's Door, which provided her with the structure and resources she needed to turn her life around. She spent mornings taking classes, and afternoons pitching in with the other women around the house and its gardens. Counseling helped her to treat her PTSD and addiction issues, and it wasn't long before Stephanie was able to get her two boys back. Now Stephanie is looking forward to moving into a community house and continuing on her new positive life path.
You can also see Stephanie in Sheperd's Door's Stories of Hope series here:
Our second makeover recipient was Jodie. After losing her job of 25 years, her home, and her husband, Jodie also struggled with homelessness, living in her car for two years. Being on the streets made her constantly fear for her safety. She was often too afraid to sleep and was always exhausted.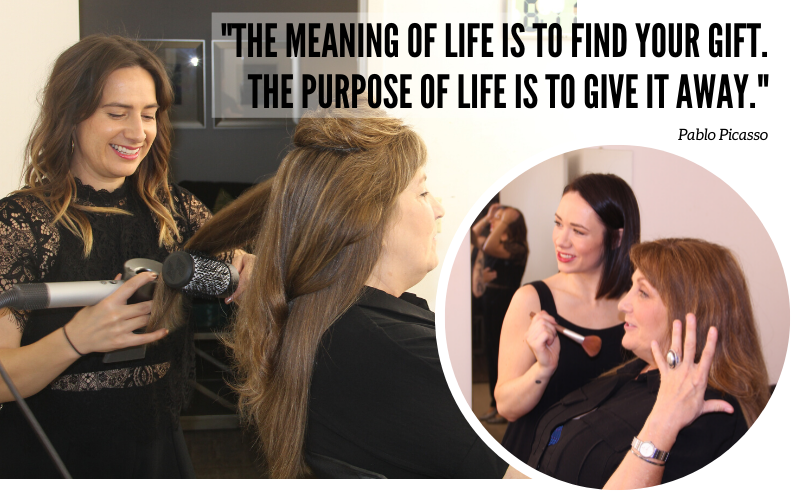 Luckily, she managed to find Shepherd's Door, and thanks to their program she was able to turn her life around. Now Jodie has found work as a paralegal, and is thankful to be able to take her life in a positive new direction. "What I love about Shepherd's Door is...that they accept you with loving arms and understanding...it's a really homey environment," says Jodie. And of her makeover, she says, "It definitely made a difference. I feel really confident."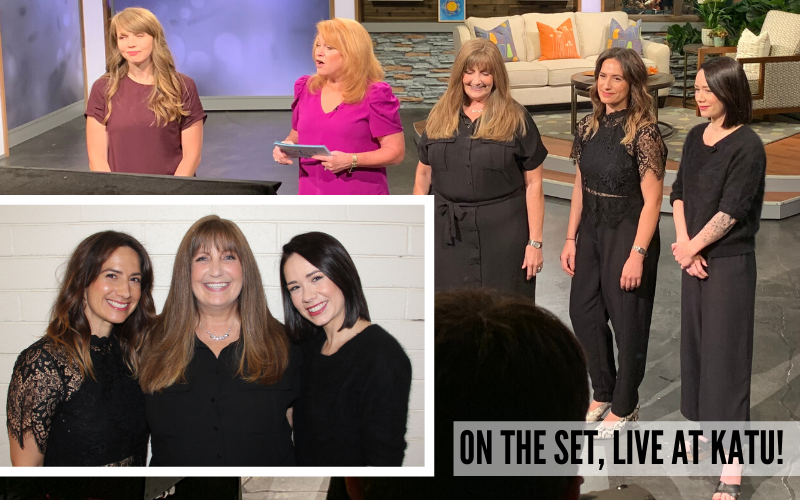 The experience was a fantastic one not just for these two deserving women, but also for our four employees. We are so proud of Kristina, Doza, Liz, and Kayla for helping Stephanie and Jodie transform into a better reflection their new selves, and for being kind enough to donate their time and talents to this worthy cause!