Holiday Mom Magic
Nov 23rd 2016 | By rachel
This holiday season we wanted to take a moment to celebrate the ladies who help make the holidays happen, our moms! From baking cookies, wrapping presents, to jazzing up the house in the ultimate holiday gear, our moms are usually going above and beyond to make the holidays special! For our Christmas posters we wanted to take a "mom"-ent to celebrate real moms in Portland with their real kiddos! Working on set with little ones was a new adventure for the Dosha Creative team but the day was the perfect celebration of these ladies and all that they do!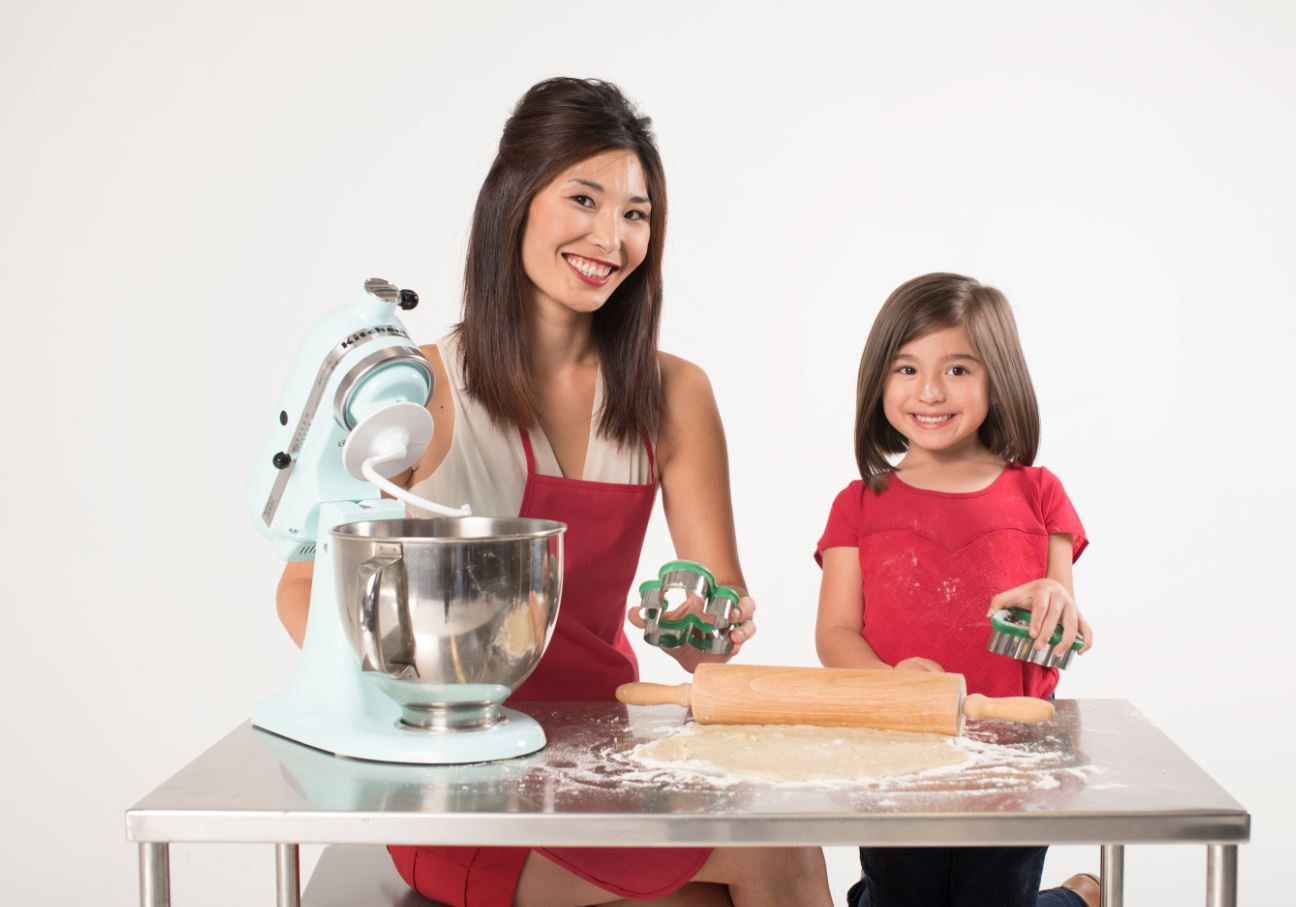 The Cookie Baker
Real mom, Ana is an award winning finance officer for our sister company, The Aveda Institute Portland! On top of being a full time mom and a full time finance guru, Ana is also a part time model! We always love working with Ana but the real standout of the day had to be her daughter, Addy! We spy a future professional model- this kid was killing it on set and even stuck around to get some solo poses in!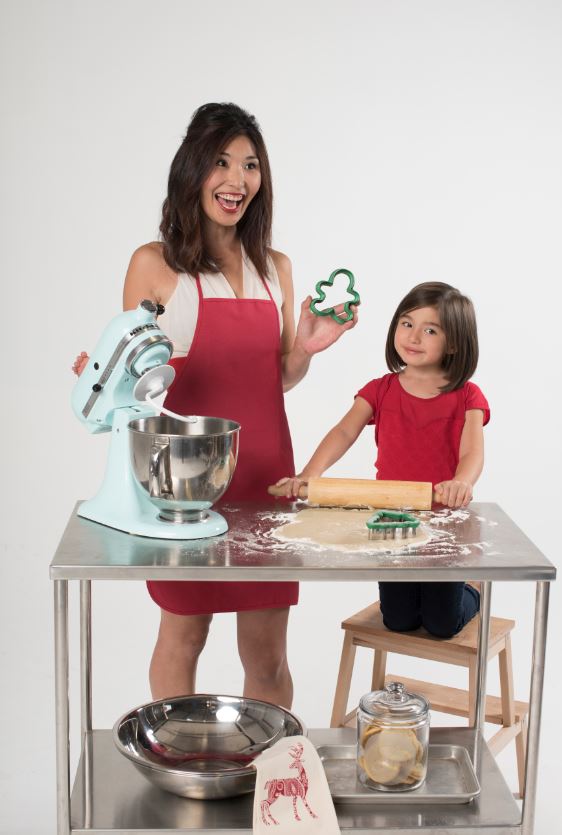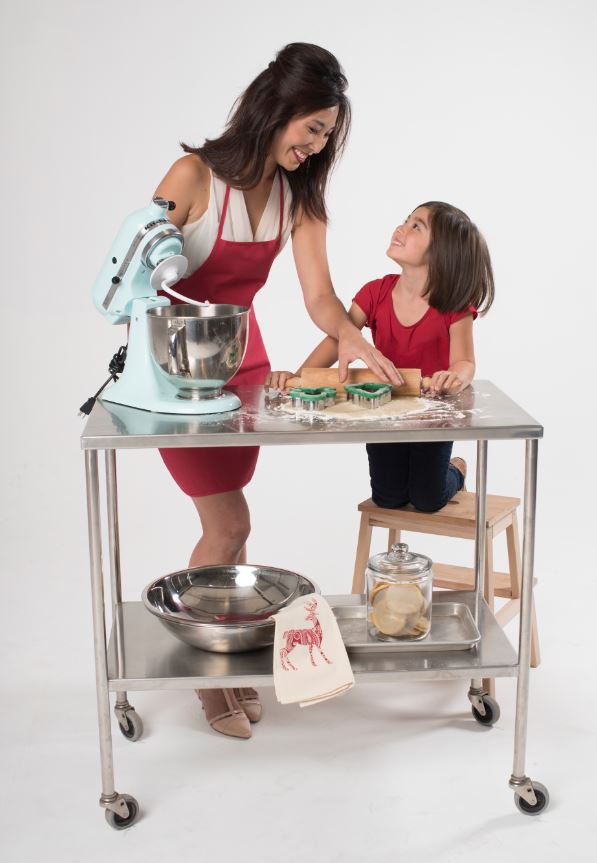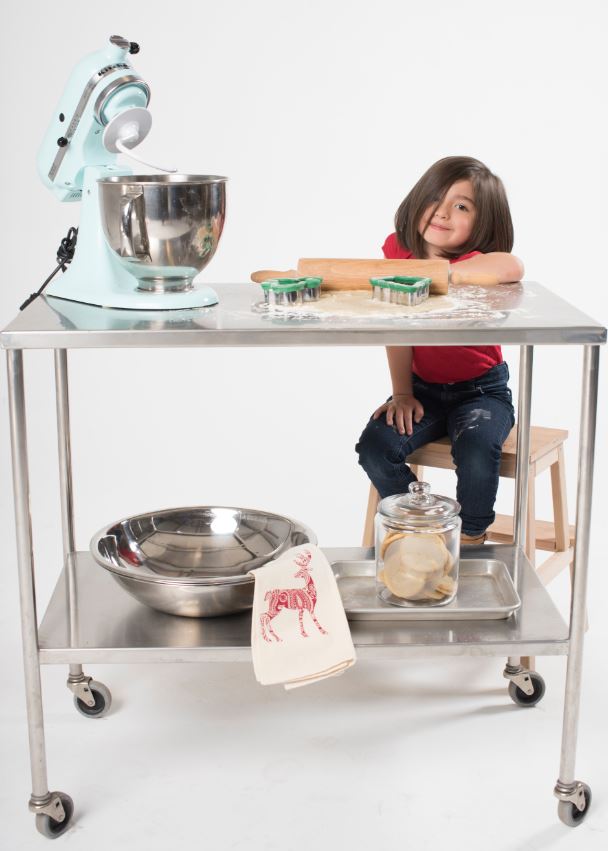 The Party Maker
PDX mom, Courtney, is the owner of local toy store, Hammer and Jack, so she knows a thing or two about finding the perfect gift! The photo shoot was a family affair with Courtney's wife, Amanda on set to help with Georgia in between hair and makeup. She even ran home to grab the perfect green dress featured in the final look!  Baby Georgia came ready to model! On set we even had her favorite children CD playing, the tunes definitley helped bring out those perfect camera ready smiles!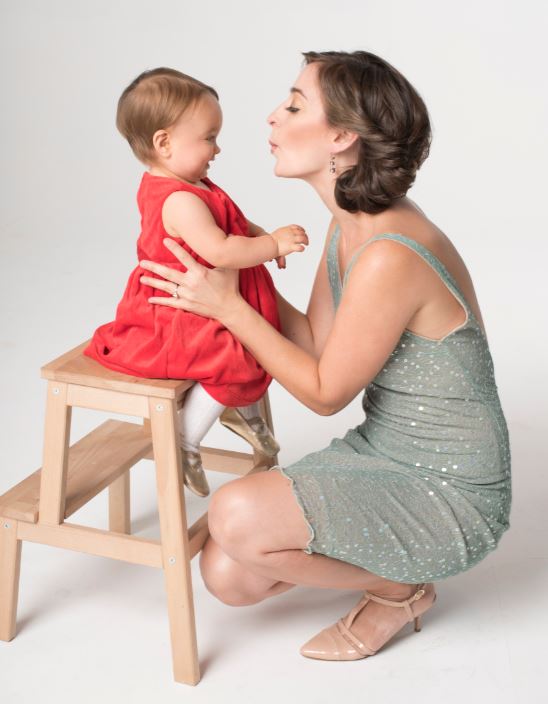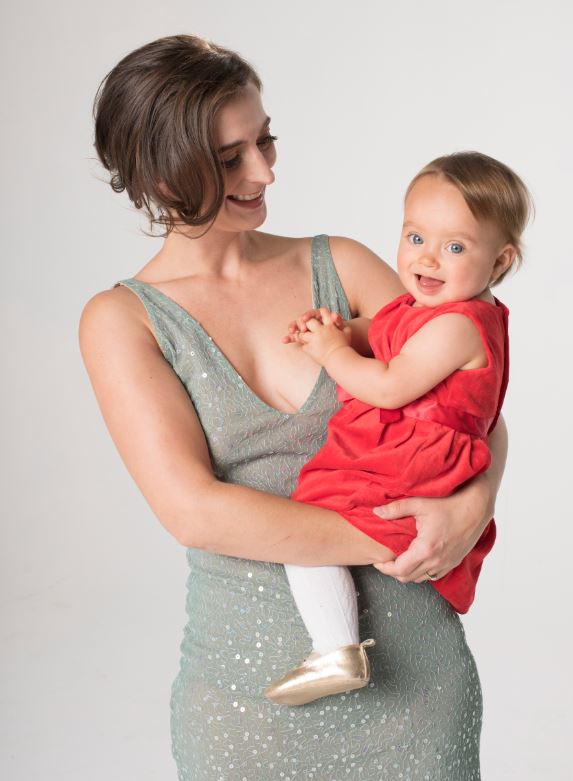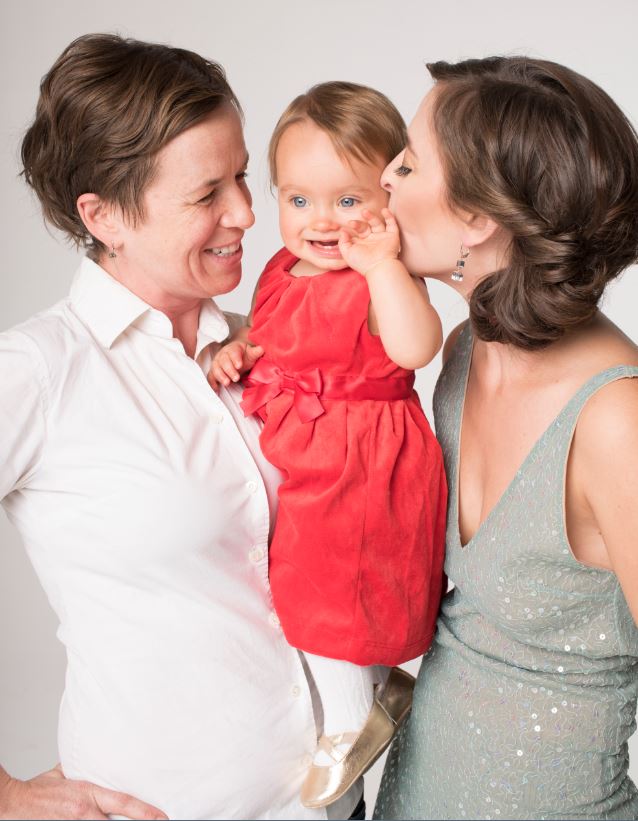 The Tree Trimmer
Mom Emily, is a wildfire firefighter, which made her the perfect candidate for the tree-trimmer inspired look! As the mom of twin boys Rocky and Henry, Emily knows it is all about balance! She even brought with her the toy trucks that ended up being featured in the final image to help keep the boys entertained while the Dosha squad gave her a glam makeover!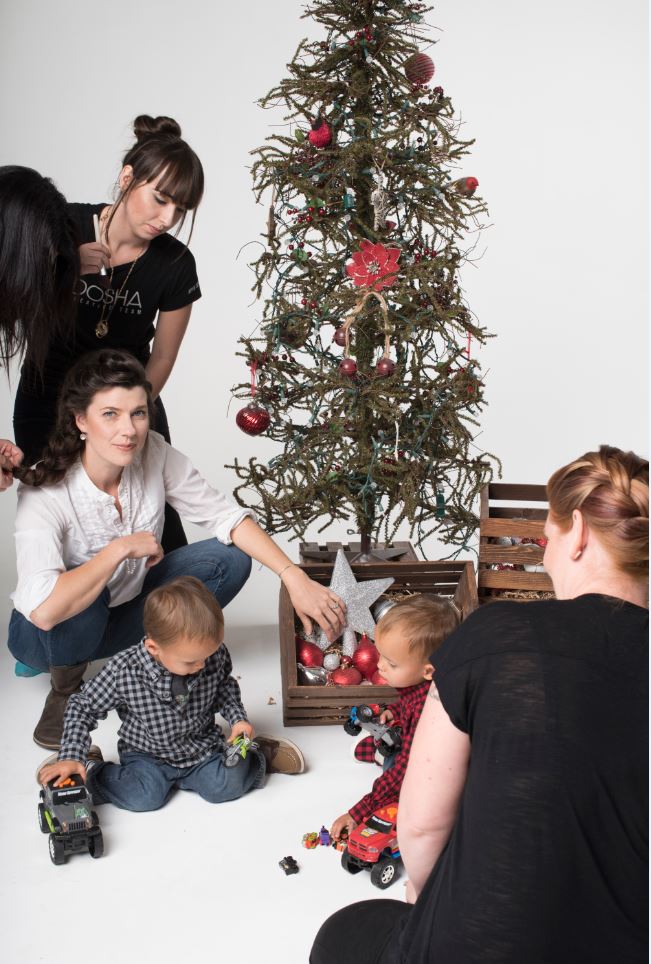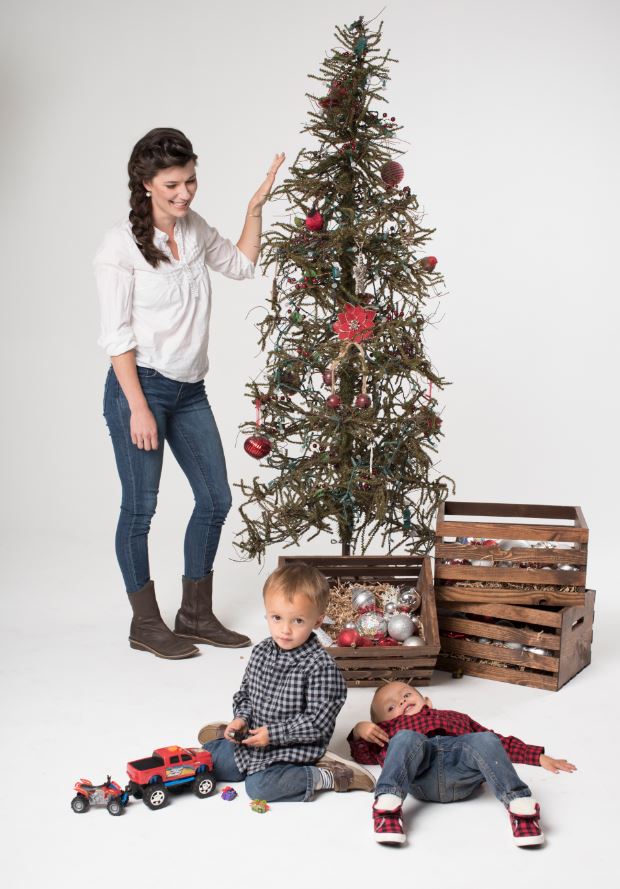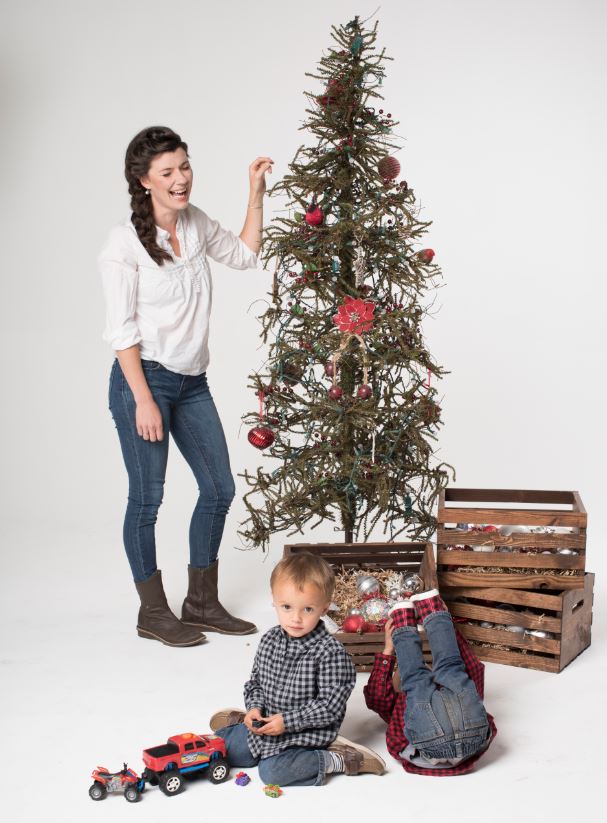 Take a look at our behind the scenes video to find out how the magic was made: