At-Home Beauty Tips
Apr 07th 2020 | By samantha
AT-HOME BEAUTY TIPS
We have all seen the memes of coming out of the COVID19 quarantine with grown out nails and showing roots. It's a reality we all must face but at least we can all face it together. Here at Dosha Salon Spa, we have some tips and tricks to help you navigate around a total beauty catastrophe while practicing social distance until you're able to get back to your normal beauty regimen. 
HAIR QUICK FIXES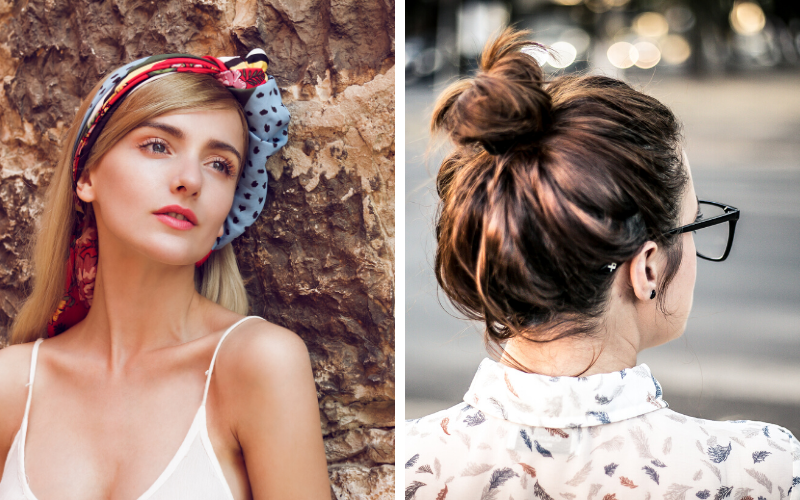 Thankfully there are some ways around that annoying grow out that don't involve box color while you #leaveyourrootsforus.
 For those of us with longer luscious locks now is the perfect time to check out some tutorials for the perfect updo while at Club Quarantine. An easy and quick hairstyle is a cute messy bun! For our shorter hair beauties, you can play with hair accessories like scarves. 
There are numerous hair hairstyles for any length of hair that will cover up those roots you'd rather not show the world. A deeper side part will cover-up grow out. 
And let's not forget about braided hairstyles either, such as the ever-popular double French braided hairstyle.
Volume is your friend during quarantine times! Bedhead and curls are the perfect way to disguise that grow out. 
DON'T FORGET SKINCARE
The perfect way to start your at-home spa experience is to start off with a nice hot shower or bubble bath. The steam will open your pores. To get your skin to have the healthy beautiful glow its important to focus on moisture and exfoliation, and don't forget to drink water!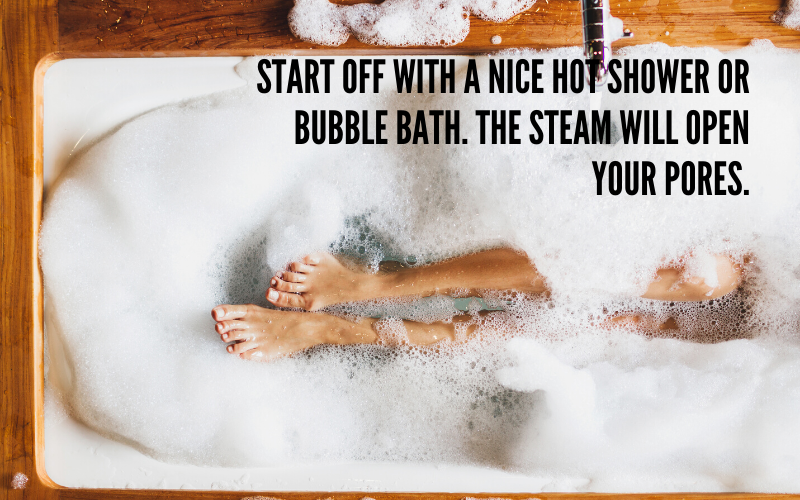 If your feeling dry, try adding the Aveda Intensive Hydrating Masque into your at-home skincare regimen. It will replenish your skin and give you a boost of hydration. 
If you're having problems with breakouts and blemishes then you'll want to add the Botanical Kinetics Deep Cleansing Clay Masque to your skincare line up! This Aveda product draws out the excess oils and impurities with an absorbing clay masque. 
The Tourmaline Charged Radiance Masque is the cherry on top when it comes to skincare. This creamy facial masque gently helps shed dull, lackluster surface cells to reveal soft, smooth skin!
If you're interested in adding any of the products we previously mentioned or want to contribute your support to Dosha during these difficult times, please click here to purchase any of the Aveda products that Dosha offers!
NAIL-ED IT!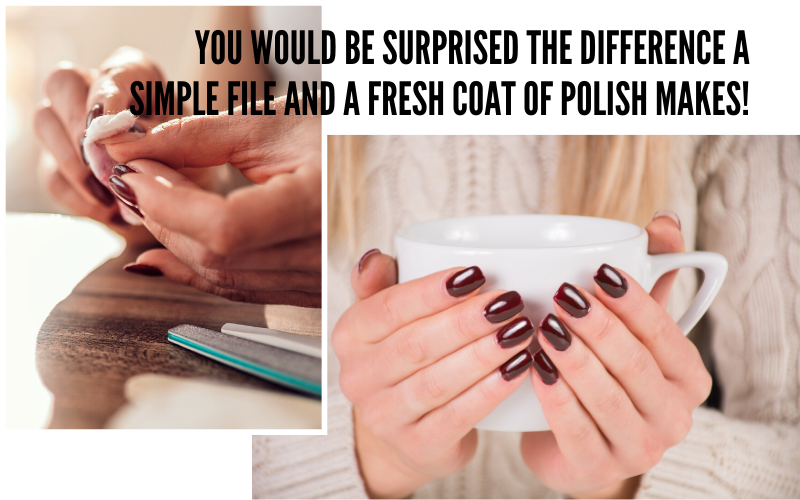 It's important to take care of yourself and your nails while we're practicing social distancing. If you have shellac or acrylic nails our biggest tip is DO NOT try to pick it off! Picking off the shellac or acrylic will ruin your nail beds and leave you in bad shape.
Our first at-home trick is soaking your nails to get off the grown-out shellac or acrylic. You can also file down the shellac or acrylic as it grows out. If you are someone who stays more on the natural side, you would be surprised the difference a simple file and a fresh coat of polish makes! 

So, there you have it, a few beauty tips to get you through this quarantine! We hope that you stay healthy and happy. Thanks for reading! 
During these trying times, our main goal is to get our team back to doing what they do best, providing the most lavish experiences possible for our guests. To help support the Dosha community click here for purchase information on apparel. Click here to purchase a gift certificate! Make sure to book an appointment online by clicking here to guarantee your appointment time and date upon reopening!