How to Extend Good Hair Days in the PNW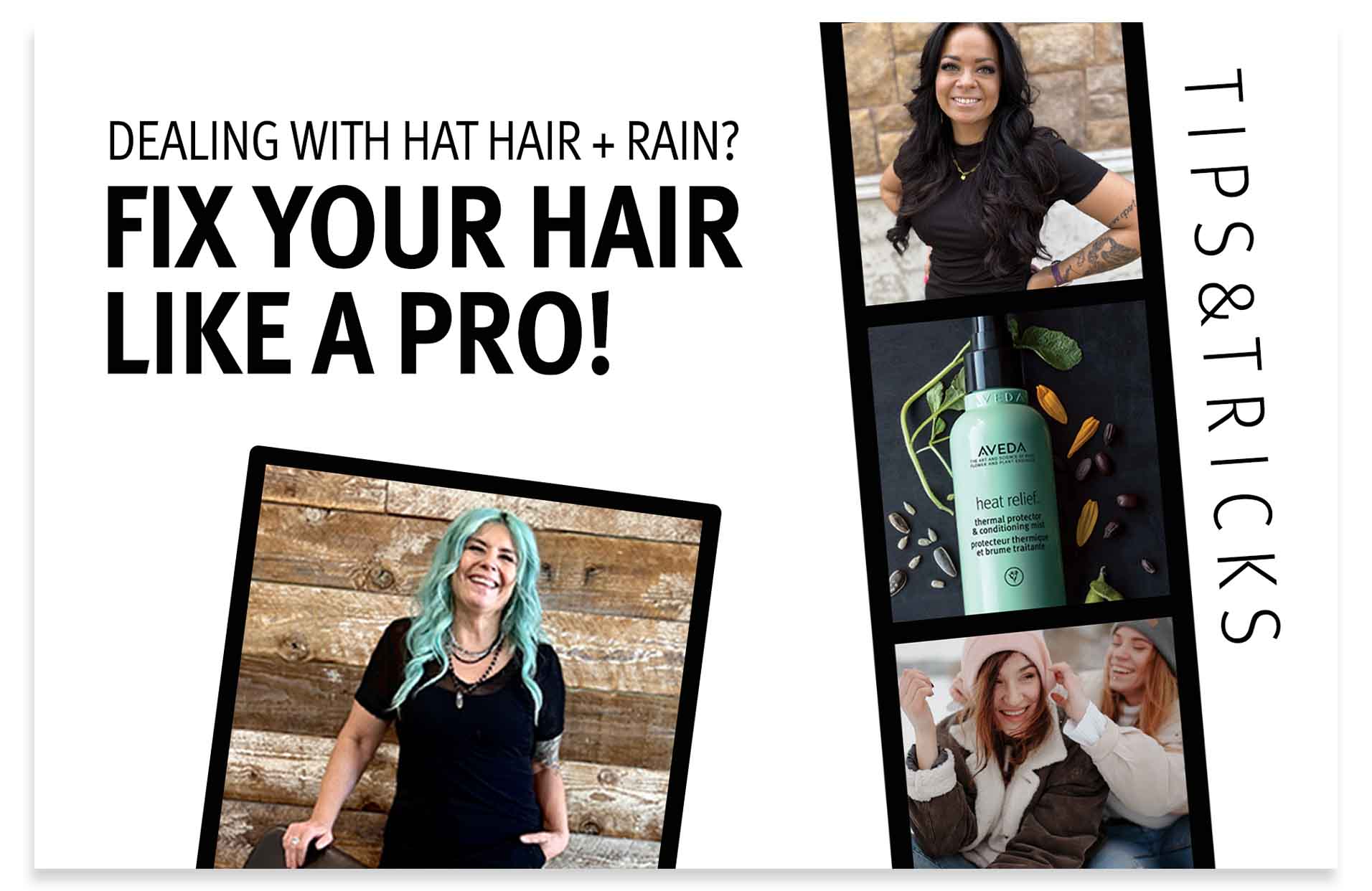 After these long hot summer months, we're all ready for our Portland weather to return. We want to embrace the rain and cool breezes, but how do we deal with seasonal changes to our hair?
Constant rain and "hat hair" make good hair days far and few between. What's the secret to making good hair days last longer in the PNW? Learn from our Dosha Master Stylists, Kari Rivera, and Lauren Yauney, on how you can re-style your hair like a pro at home!
Frizz and the Rainy Season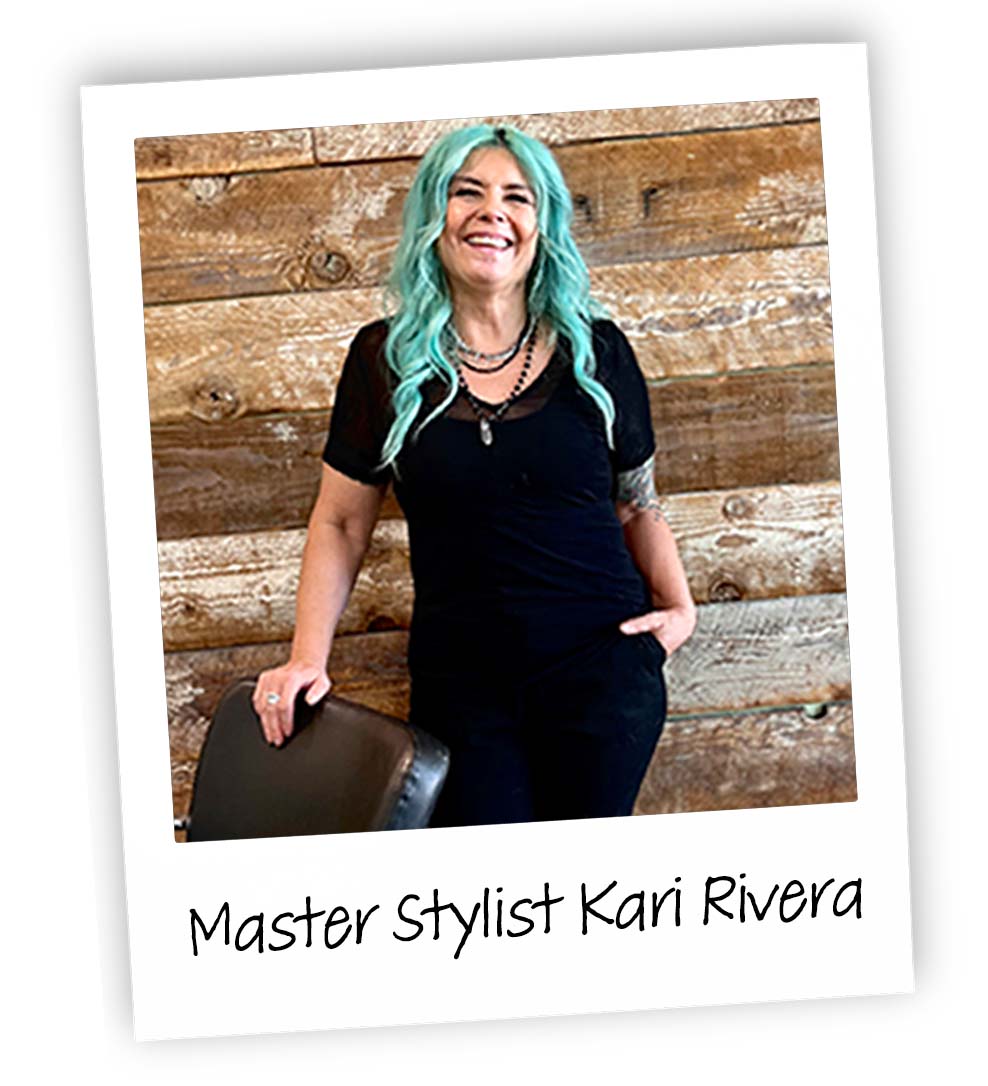 Hair will lose shape and become frizzy from the rain. Knowing how to get that fresh, clean feeling and bouncy texture between wash days back is the trick.
On those rainy days, Dosha Master Stylist Kari Rivera, says to use "heat relief™  to tame frizz on non-wash days. It is a great conditioning spray that also calms down unwanted volume and frizz".
For misty mornings, Dosha Master Stylist Lauren Yauney, says she likes to "start with smooth infusion™ style prep smoother. It's light enough to layer products like heat relief™ for day 2 on. The humidity defense is key for the misty mornings of fall!"
Don't Put Up with Hat Hair 
In the colder months, hats are the fashion of the season to keep warm, but they do nothing for our hair. Hats can cause frizziness and static from friction. It can even make your hair greasy from sweat and flatten your hair; And the longer you wear a hat, the greater the "hat hair". Fortunately, you no longer have to contend with hat hair because our Master Stylists have some tips and tricks to help you get through the winter season. 
After wearing a beanie or hoodie all day, Master Stylist Kari Rivera and Master Stylist Lauren Yauney, both "turn toward our Aveda dry shampoo". Kari says to "add a little shampowder™ at the root and brush throughout". "To make sure your hair doesn't look dull and is protected", Lauren will "freshen up those ends with some heat relief™". When you spray with heat relief™ it adds conditioning and shine while also offering heat protection. 
Make Your Blow-out Last 
If you've just mastered the perfect blowout at home and want to extend your look, Lauren, says to use Heat relief™ "It is fantastic for adding in some shine and protection later in my week. It's not too heavy so I recommend it for all hair types. It's fantastic for keeping those ends protected without weighing it down. It's also WONDERFUL for those of us wearing extensions to keep the ends from looking dry".
We'll Get you Through the Season
Getting through the fall/winter season is not just about staying warm, it is also about keeping your skin and hair healthy and protected. At Dosha, we want to make sure you are making the right, hair-healthy, choices. Anytime you need a bit of help, our stylists and advisors are ready to answer your questions. So come in a visit us in-store! We'll help you find what you need to keep your skin and hair healthy all season long. 
Many thanks to our Master Stylists Lauren Yauney and Kari Rivera for their knowledge and advice. Here's to salon-worthy hair at home!
---
Shop the Story 
Stop by any of our six locations and ask about Heat relief™ thermal protector & conditioning mist. Please be sure to check retail store hours at each location. Stop by to Shop! Dosha Locations!
Can't Wait? Shop Online! When you shop Dosha, you shop local.
---
Check back every month for new Promotions & Events happening at Dosha Salon Spa! 
Want to join our mailing list? Join here!
Blog written by Dosha Salon Spa with excerpts from Living Aveda.