November Favorites: Aveda Phomollient
Nov 04th 2016 | By rachel
We are BIG fans of Aveda Phomollient and this month we are giving YOU the chance to fall in love with this product just as much as us! When you make any product purchase of $25 or more you can pick this Aveda classic up for just $15! Seriously this stuff is an awesome add to your repertoire. We sat down with master stylist and big hair enthusiast, Melissa Stoner, at our 5th Ave. location to find out more about what makes this stuff so darn amazing!!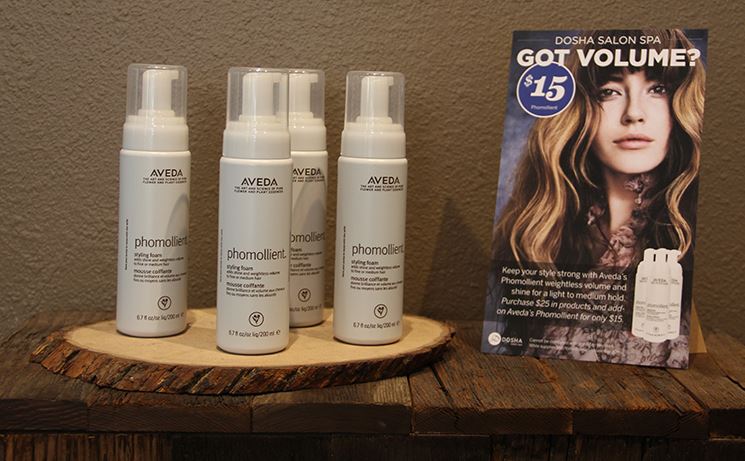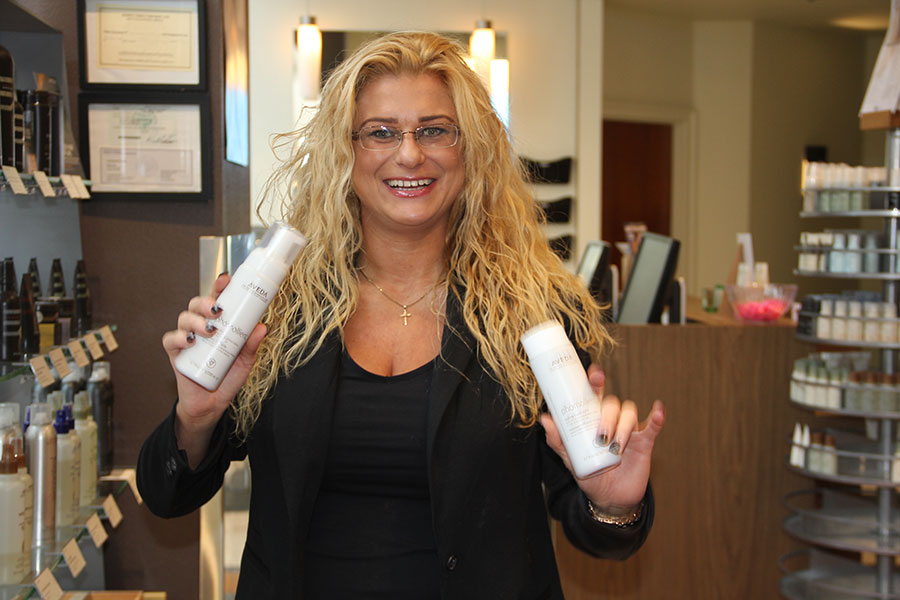 How long have you been in the beauty industry? 10 years, a Dosha Master stylist for 2!
What do you love about Aveda? I love what they stand for! I mean how it is made, organically, and their mission, their commitment to the environment!
What is Phomollient? Well, it Aveda's answer to mousse. It's a styling foam, it has a slight hold but mainly it is for body and volume. It is a light foamy texture and it smells, well it smells like Aveda, a little musky. If you really want to get to it you can read the back to figure out the exact smell. But it is nice, its that Aveda smell!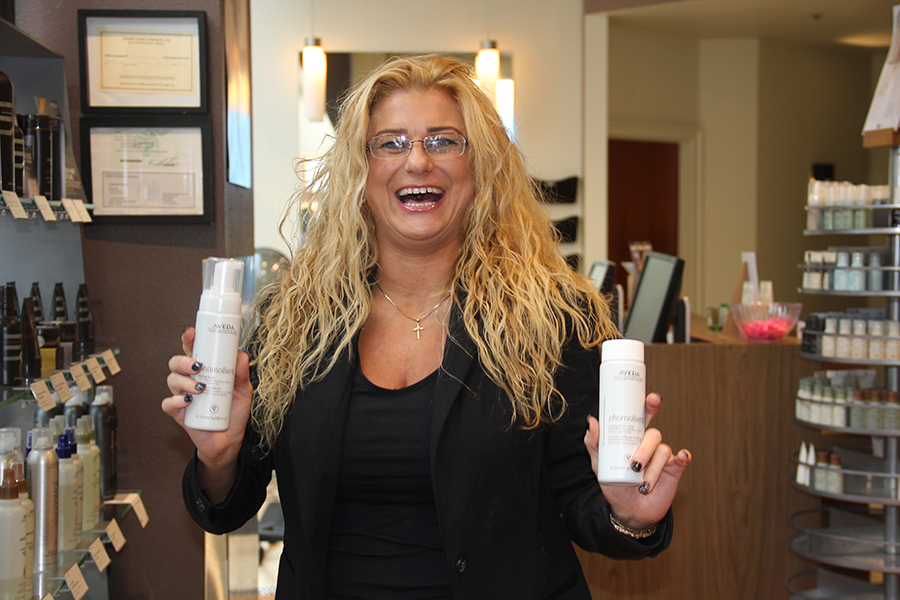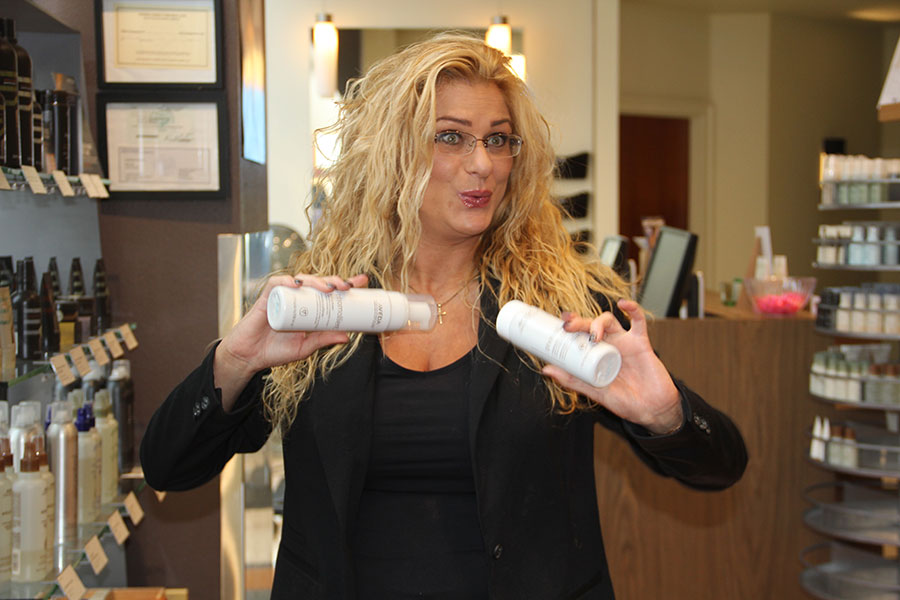 How do you use this product? You can use it wet or dry! Which is something that I think people don't really realize! To use it on dry hair you can just take 1 pump into palm and use your fingers and run through hair- it will tame fly-aways and give you a kind piecey look. To use it wet, apply 3- 6 pumps to towel dried hair. The number of pumps depends on your hair density. Start at roots and pull through to the ends. From there you can choose to air dry or blow dry. Learning to use a round brush at home will really give you that flawless look.
What hair type is this good for? ALL! Really! If you want major volume this is the product for you! I use it because it makes my hair bigger, which I love, but it also helps my naturally curly hair look even more defined and tamed!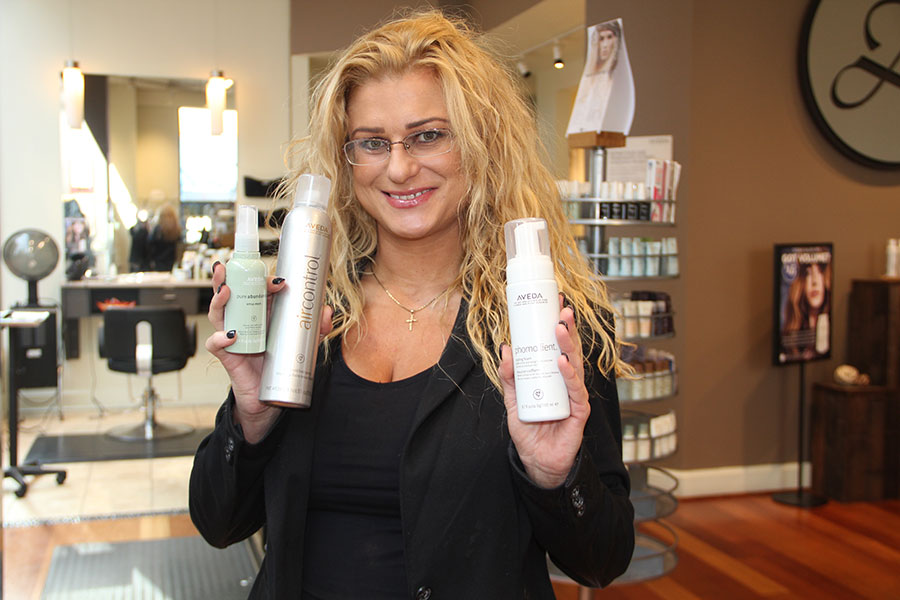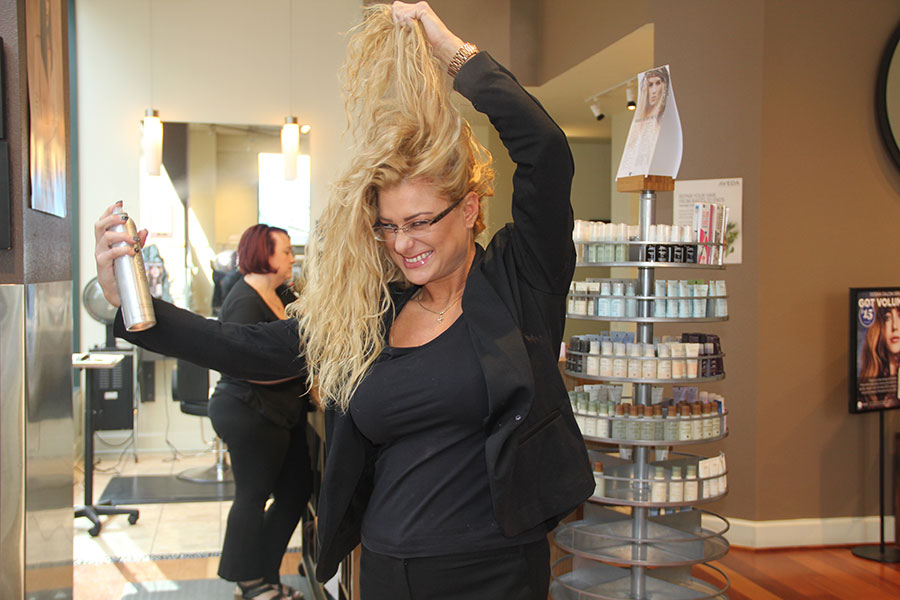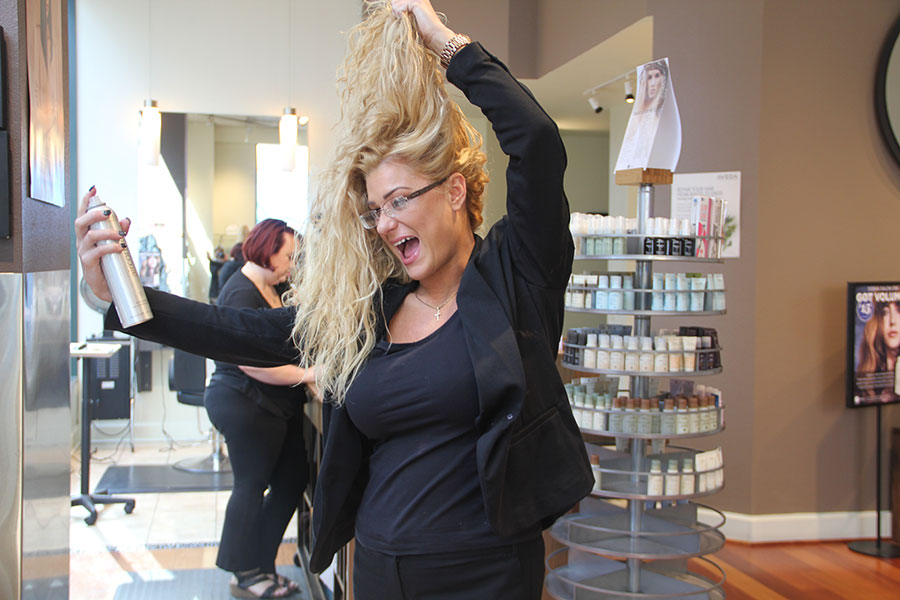 So the promo this month is when you buy at least $25 of product you can pick up Phomollient for just $15! What products would you pick? I have two picks. Sometimes people think they can recreate a look with just one thing but you should set yourself up for success, so you will need a prep, style, and a finish product to really get the look you are going for. In this case we are going for hair with lots of volume- so I would prep with Pure Abundance style prep, then use your Phomollient and then finish with Air control. The Pure Abundance will heighten volume and the Air Control will tame fly-aways- it is a winning combo!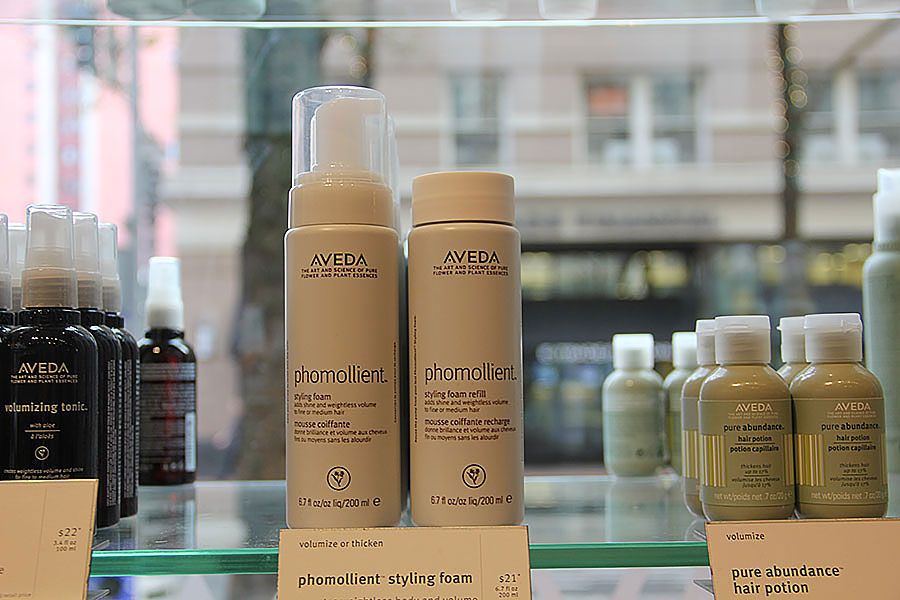 Come pick up your very own bottle of Aveda Phomollient for just $15 when you spend at least $25 at any Dosha location!