Save Your Scalp-LOVE Your Hair
Jun 09th 2017 | By rachel
Loyal Aveda fans by now know that a classic Aveda Shampoo system, Scalp Benefits is no more. While we are always sad to see, a beloved system go we also know that Aveda never leaves us high and dry! So, while we say goodbye to one classic we are saying a big HELLO to a new friend! Pramasana is a system designed for ultimate scalp health! This 3-step system is replacing scalp benefit because, well simply put, it works better and there is no commitment to a shampoo and conditioner system! So now you can have a healthy scalp AND pick up a shampoo system focused on something more fun, like say volume, color protection or even curls. We checked in with Director of Education, Chelsea Wescott, to find out more about this newbie and how we can have our cake and eat it too!!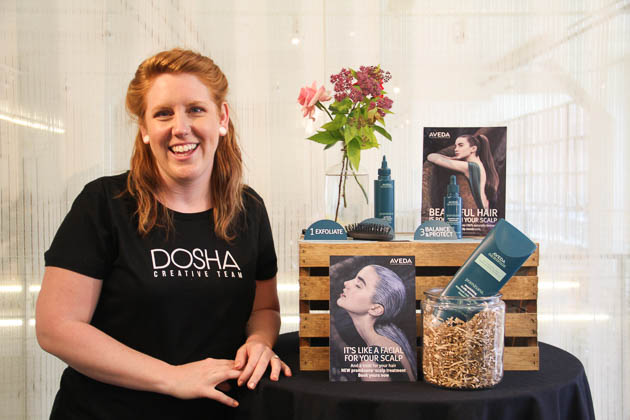 Step 1: Exfoliate
​The first step of the new Pramasana system is by far the most intriguing! Aveda has created a unique brush with looped bristles to help gently but seriously exfoliate your scalp! Start off your scalp care by Dry brushing your scalp in gentle circular motions. The looped bristles will loosen build up and impurities without tangling your hair!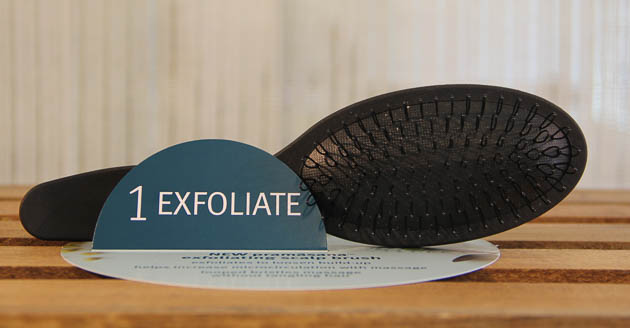 Step 2: Cleanse
The second step can be used wet or dry but we recommend using pre-shampoo in the shower! This step is going to purify your scalp by removing all those impurities you loosened up in step one. This step will leave your scalp feeling cleaner then you have ever experience before! Our Team was in love with the way they felt after using this cleanser. After you have massaged in and rinsed follow your normal shampoo and conditioner routine!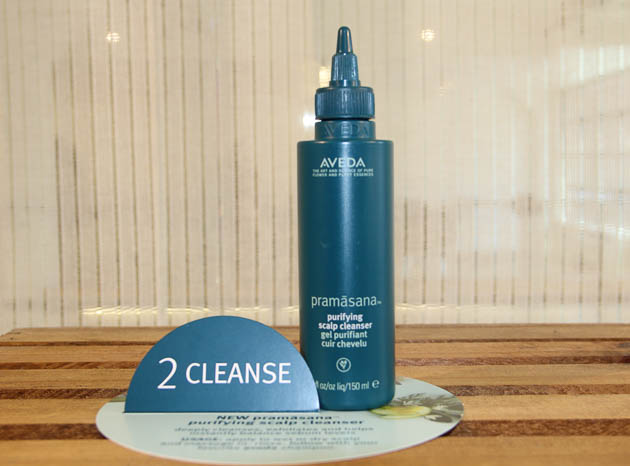 Step 3: Balance & Protect
The final step aims to both balance and protect your scalp! On clean damp hair, you will part scalp and add in drops of this solution directly to clean scalp. Massage in and style as usual! This serum is going to balance the oil production of your scalp and protect from impurities that cause oily, scratchy and even flaky scalp woes!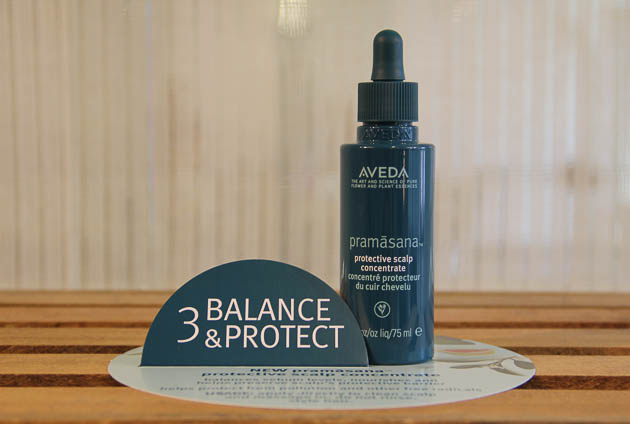 Jump start your scalp health by adding on an in-salon only Pramasana Scalp treatment masque to any hair service and get the low down from your stylist on this fantastic new system!
​