September Favorites: Aveda Hand Relief
Sep 05th 2016 | By rachel
September Favorites: Aveda Hand Relief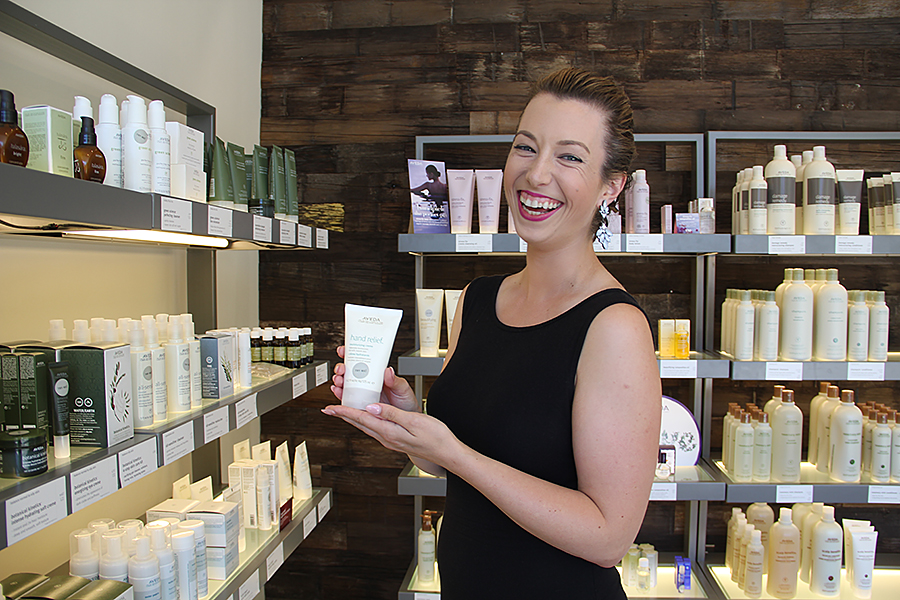 One of the first things you learn when you join the Dosha team is the Aveda Rituals. These are complimentary services that are meant to enhance the guest experience! And by far one of the most loved is the Aveda Hand Ritual, a massage done either during a service or on the retail floor to relieve tension and melt away stress. We caught up with Lizzie, a retail advisor at our northwest location to find out more about the magical product behind this incredible service, Aveda Hand Relief! 
How long have you been in the industry?  I'm a retail advisor at Dosha Northwest and I have been in the industry for about 3 months. So, I'm still new- but I have already learned so much! 
What do you love about Aveda? Well, I like the story and the mission! It is a product that is true to the client, people looking for something organic, natural and easy, that is Aveda. And it is a product you can feel comfortable with- there is no harm to your skin or body or the environment.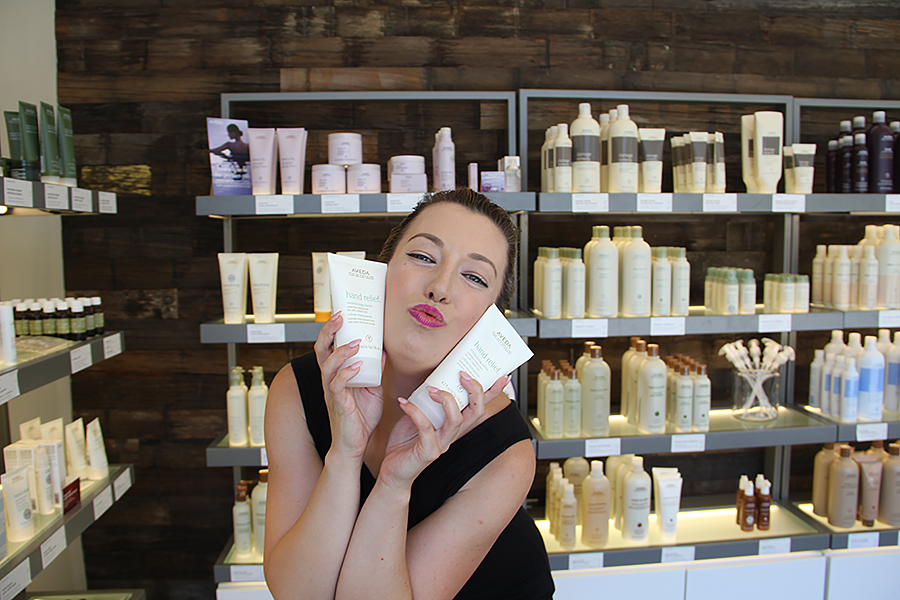 What is hand relief? Well it is a hand creme.But it is VERY moisturizing. I only use it about three times a week because it is that moisturizing! It help maintain soft, pretty hands- which is important to me because I get a lot of manicures and I want my hands to look as pretty as my nails. I mean hands are important! You use them to do all kinds of things- you got to keep them looking and feeling great- hand relief does that!
How do you use hand relief? Well, in salon we give a hand  massage ritual during services and even on the retail floor if you would like one. So while my favorite thing is to receive this service, it is also fun to give! It is a hand massage that uses the hand relief, for that amazing aroma and to relief tension. Having that experience with a client, playing with Aveda and seeing that outcome, it is a nice surprise for people!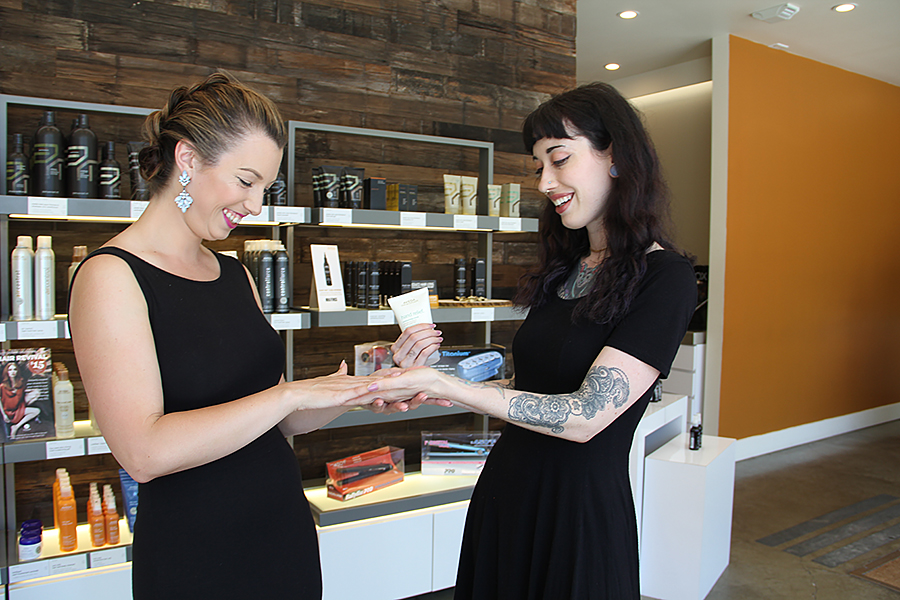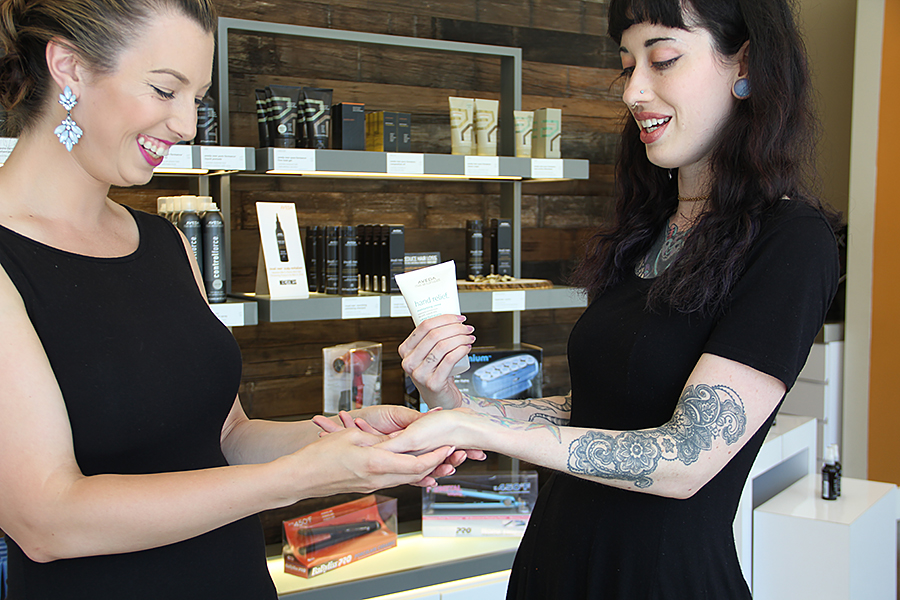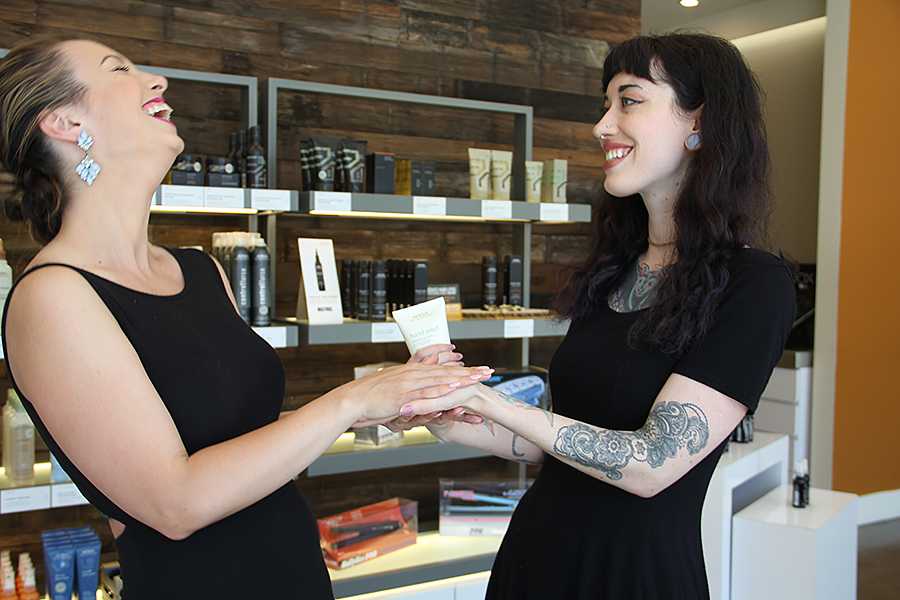 Who is this product good for? I think it is good for everyone! I mean everyone has different skin ( oily, sensitive,dry..) but this is a way everyone can maintain their hands. Hands are the first thing to age and a lot of people forget about them- but you shouldn't!
So, this month, if you buy at least $25 of product you can get the hand relief for just $15, what product would you pair with Hand relief? The Beautifying Radiance Polish! It leaves your hands so glowy, helps relieve stress and tension. Plus it smells amazing and it just feels luxurious!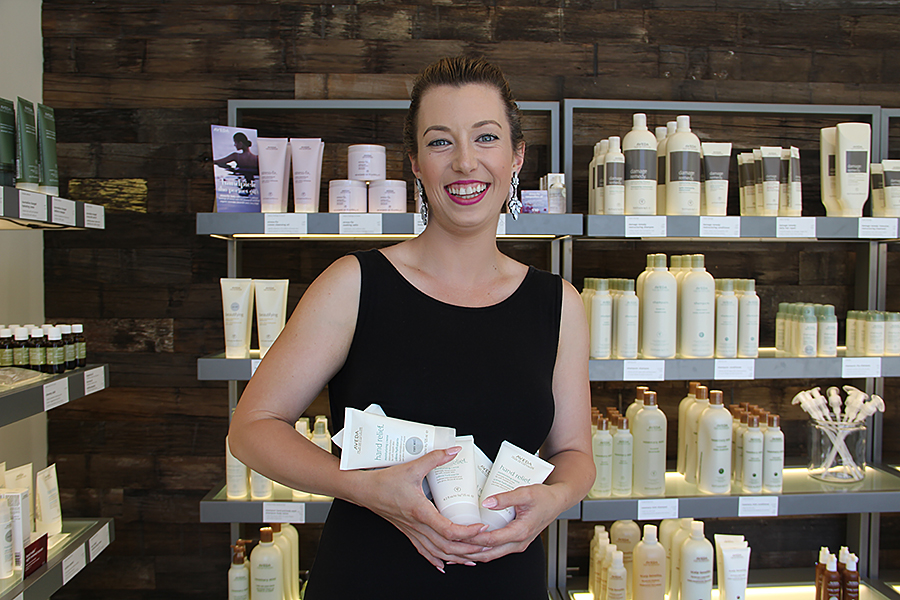 This September 2016 when you buy $25 in products you can get Hand Relief for just $15! While supplies last, so hurry in!