10 Simple Steps to a Stylish Halloween! (Part 3)
Oct 26th 2015 | By dosha-admin
Our last and most ravishing reveal for your step by step ghostly glamour is here...  
The Creative Team brings to life one of our most favorite fashionable villains - Catwoman!  
A little black eyeliner will get you a long way this Halloween season.
Look #3 - Catwoman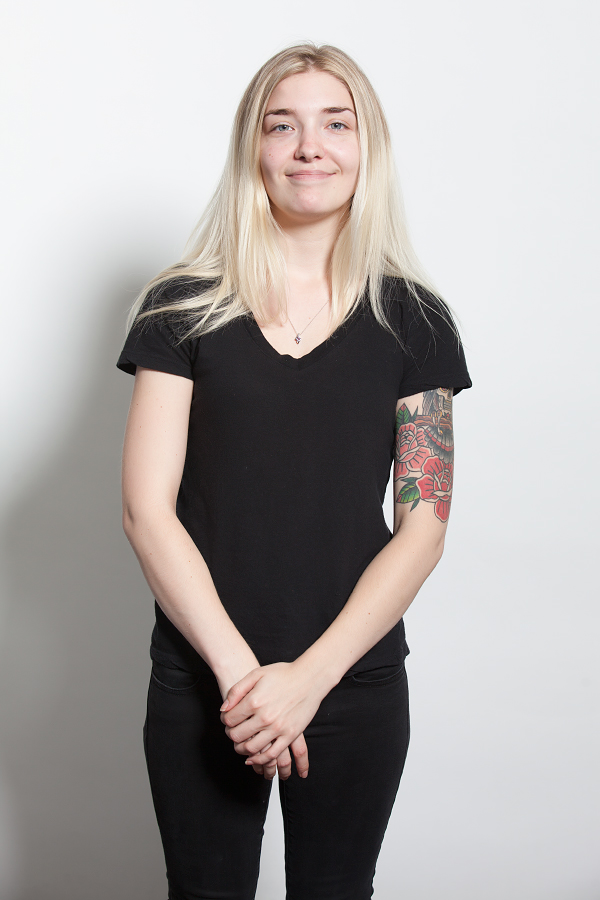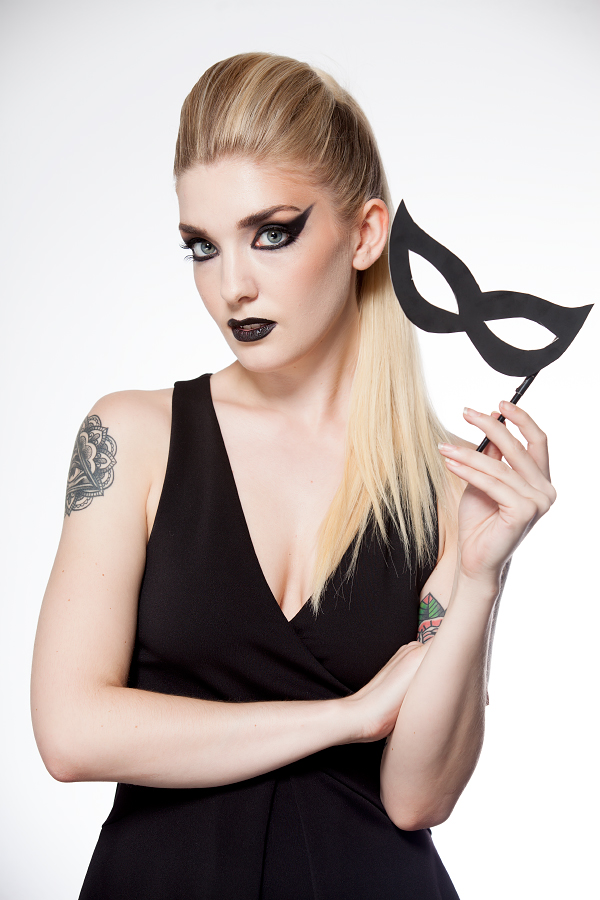 10 Steps for Hair:
On clean, dry hair, spray Pure Abundance Style Prep and Volumizing Tonic throughout.

Section a large triangle from eyebrow to eyebrow, peak ending at the crown.  Clip section out of the way.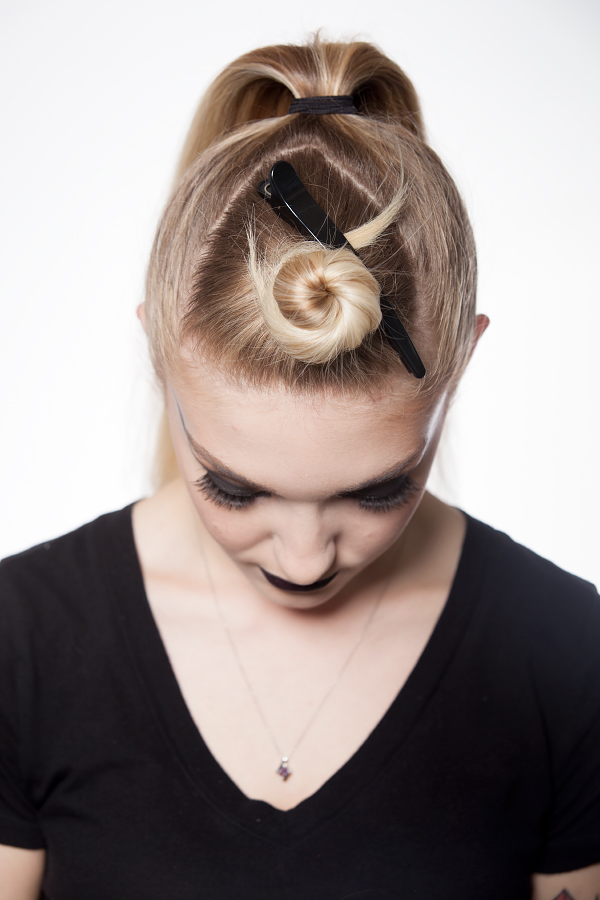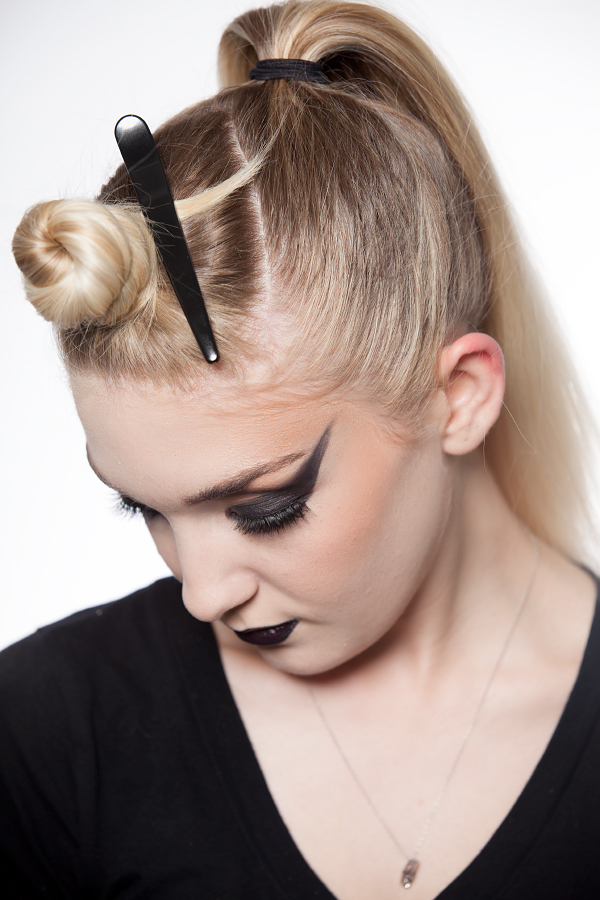 Pull all hair outside of the triangle section into a smooth, tight ponytail at the peak of your triangle section - secure with an elastic band.

Flat iron the ends of your ponytail to a sleek, straight finish.

Unclip your triangle section and lightly backcomb throughout, leaving the front hairline section smooth.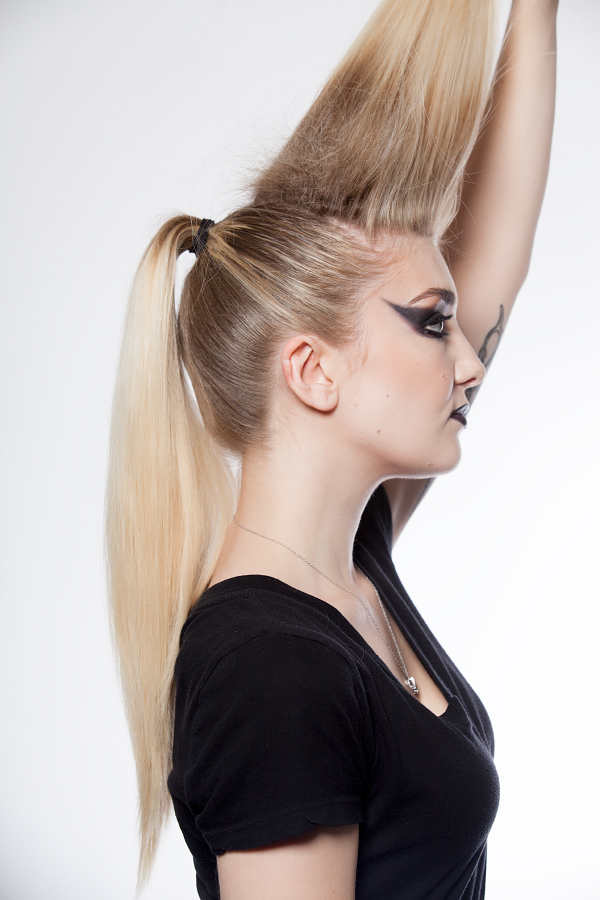 Pull the triangle section hair back towards the ponytail.

Use the ends of your triangle section to wrap around the elastic band of the ponytail.

Using a bobby pin, secure the ends underneath the elastic band.

Smooth the backcombed hair lightly with your hands.

Spray with Air Control.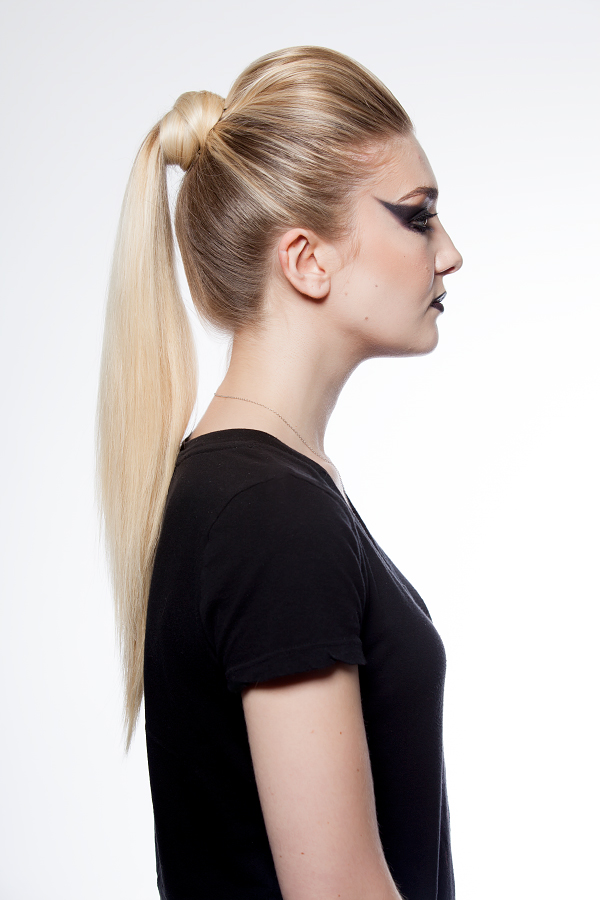 10 Steps for Makeup:
1. Apply medium to full coverage foundation.
2. Line your top and bottom lash line with black or dark brown eyeliner.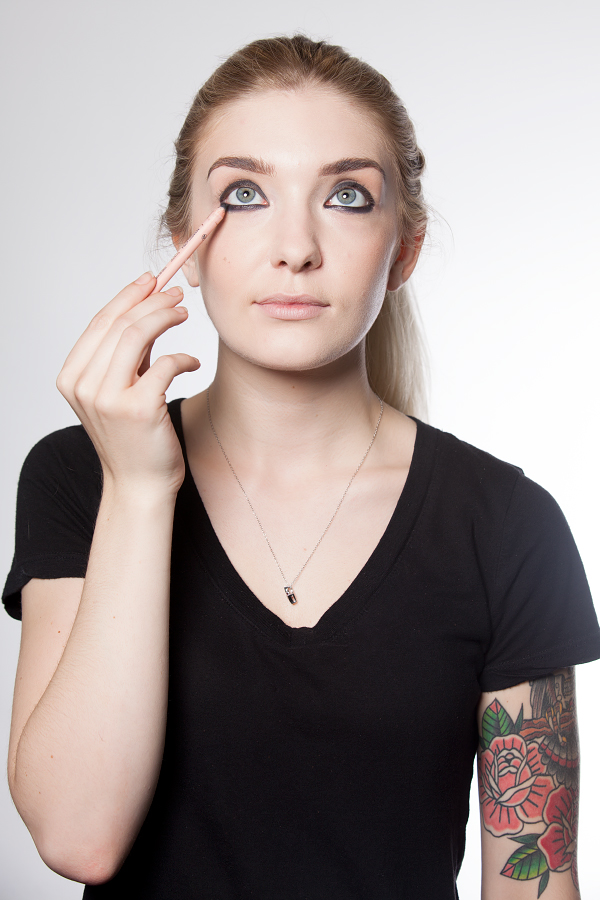 3. Blend over your eyeliner with black or dark brown matte eye shadow (optional: mix with a deep purple to enrich tones).
4. Sweep your eye shadow up into a peak reaching your temple area.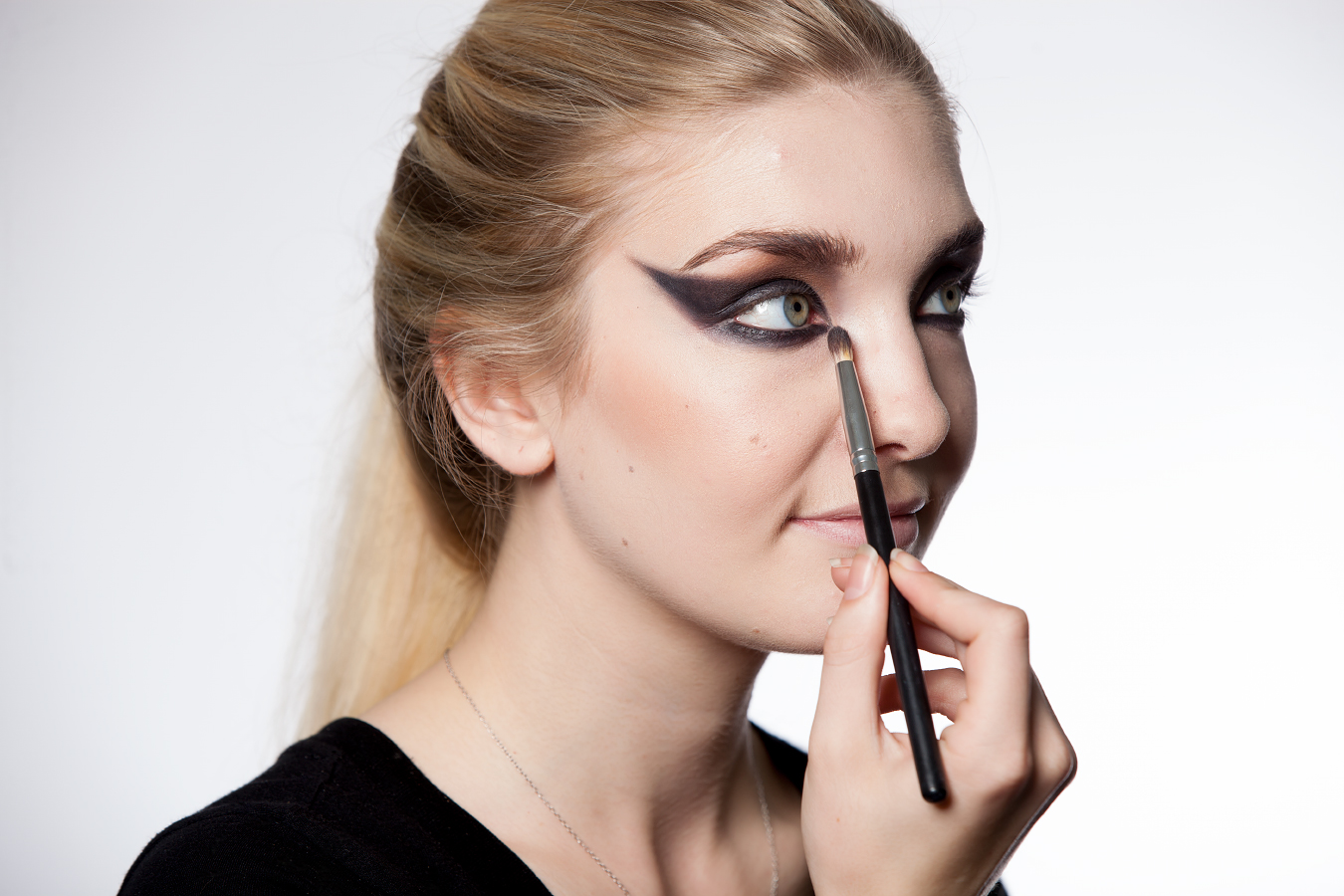 5. Apply false lashes. 
6. Lightly moisturizer your lips and blot.
7. Trace slightly above your natural lip line with black or dark brown eyeliner (for thinner lip shapes - use natural lip line for fuller lip shapes).
8. Fill your lips.
9. Apply a sheer red or purple toned lip color over filled lips.
10. Blot and clean area around lip line with foundation.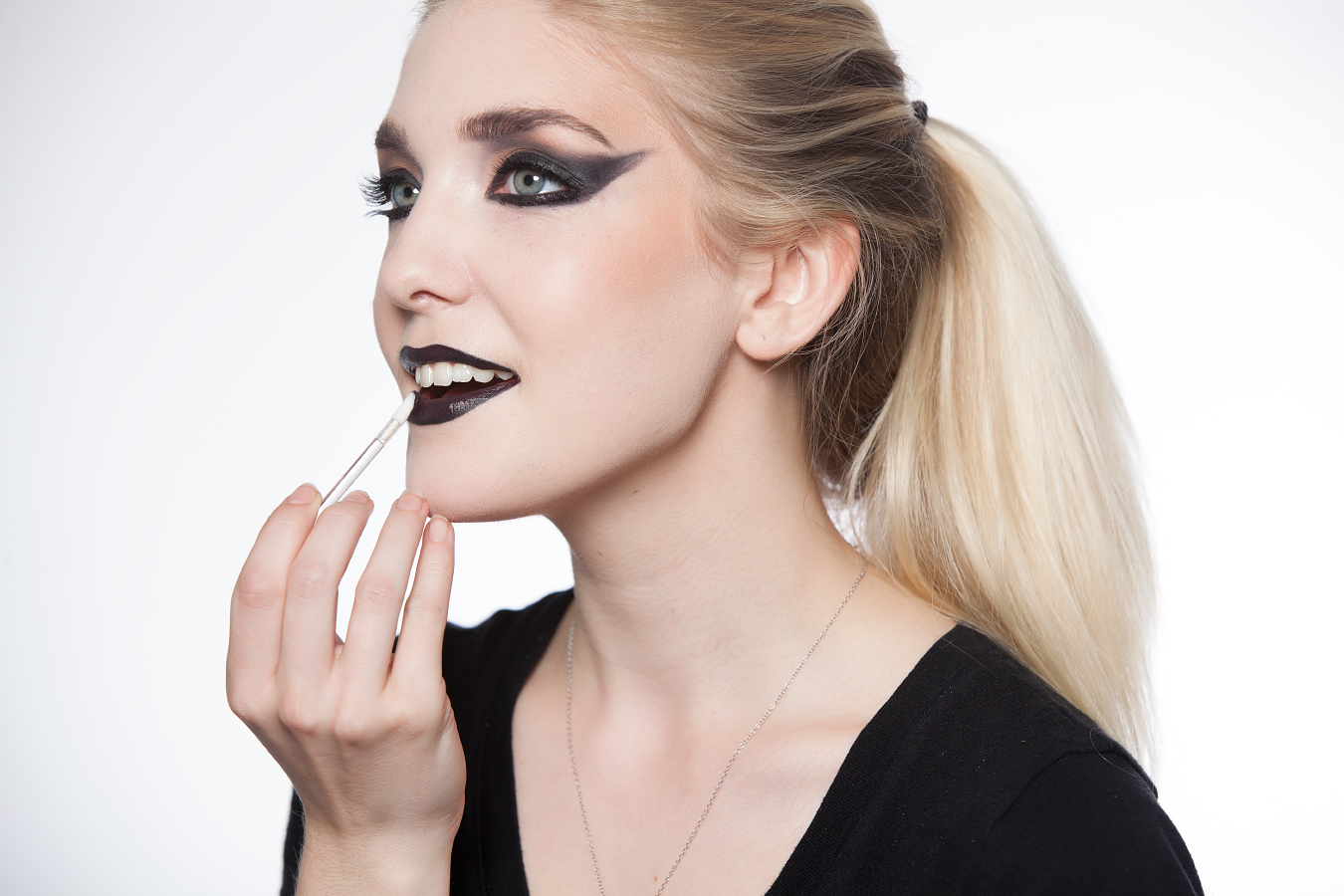 *BONUS COSTUME IDEA!*
Select an all-black, form-fitting outfit from your wardrobe (a great occasion for your "little black dress"!).  Using black pasteboard or patent leather fabric, trace the shape of a cat mask and cut.  Cut a large elastic band in half and attach each end to a side of the mask.  Accessorize with layered jeweled necklaces and bracelets.  
Optional: Hot glue long, black stick-on nails to a pair of black gloves for a "cat claw" effect.