The Most Photographed Season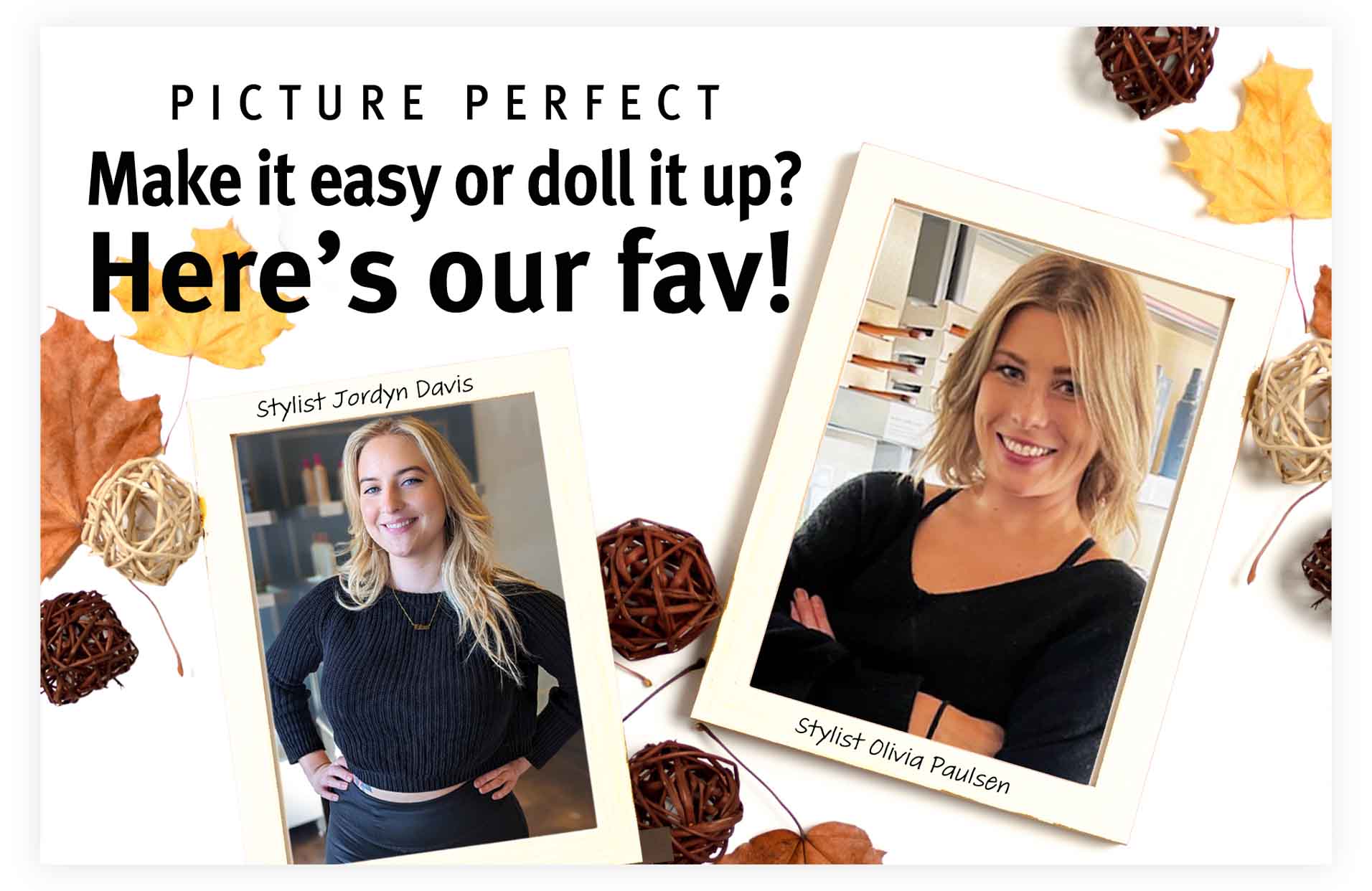 The holidays are the most photographed season, and we know that having the perfect hair is a must! We understand the importance of getting it just right, which is why we want to give that little extra inspiration. In the most photographed season of the year, the holidays, how do you choose the perfect hair? Well, we asked our stylists their "go-to" holiday looks, and how to make it easy or doll it up!
Make it Easy, or Doll it Up?
At Dosha, we say you can have it both ways! Choosing your holiday hairstyle, whether it be the perfect blowout, an effortless topknot, or amazing curls is ultimately about your preference.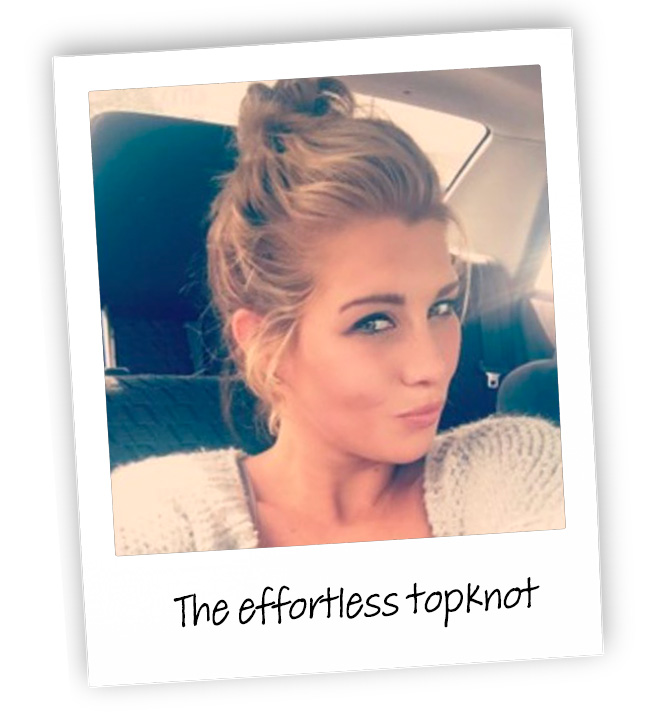 For Stylist Olivia Paulsen, her "favorite holiday hairstyle is the effortless topknot. It's an easy style I can wear for a few days to avoid overwashing." To refresh the style, she likes to "use Aveda Shampowder™ on day two or three". For our Stylist Jordyn Davis, "the easiest holiday hairstyle is definitely the blowout! It is the perfect way to do my hair for the holiday season - the quicker the better". 
Now let's talk texture! We cannot deny how beautiful curls makes the holiday look. For those natural curls, whether it is pinned up or loose, we recommend using Aveda Be Curly™ curl enhancer on damp hair. It simplifies your curl care so that all you need to refresh those curls is dampen your hair and re-apply on day two or three. You'll see the difference!
Styling Holiday Hair with Ease
Holiday hairstyles can be as "easy as pie", especially with practice, and we have ways to help you simplify the process and make your most memorable "picture" moments last. 
If you like to keep your hair up and out of the way, creating the effortless topknot is as simple as its name. To start, Master Stylist Olivia recommends "using a Mason Pearson brush to smooth the hair into a high pony leaving some hair out around the face to elevate the bun. Then, wrap the hair into a sleek roll and pin". To keep give extra volume, add "Aveda Shampowder™ (on roots) to keep it looking fresh and finish with Aveda Air control™ to secure".
For those long layers and wispy bangs, the perfect blowout is also a seasonal must.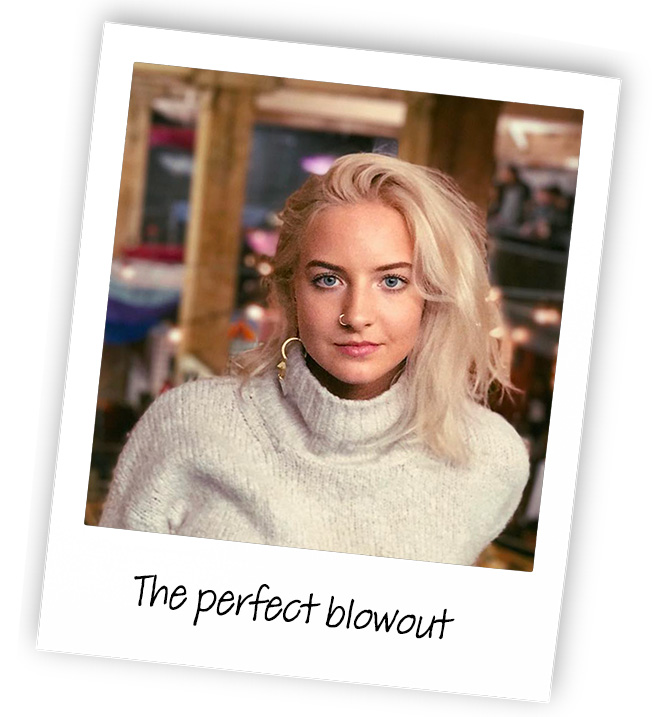 For Stylist Jordyn, they "feel the most beautiful when I wear my hair down and it looks shiny and healthy". To create the easy blowout, Jordyn recommends "using Aveda Botanical Repair™ Styling Cream or Smooth Infusion™ Perfect Blow Dry Spray. For a little texture and volume, I love using Invati™ Thickening Foam or Texture Tonic. If I am feeling up for it, I will add beach waves using my flat iron or a large barrel curling iron, and lots of Shampowder™!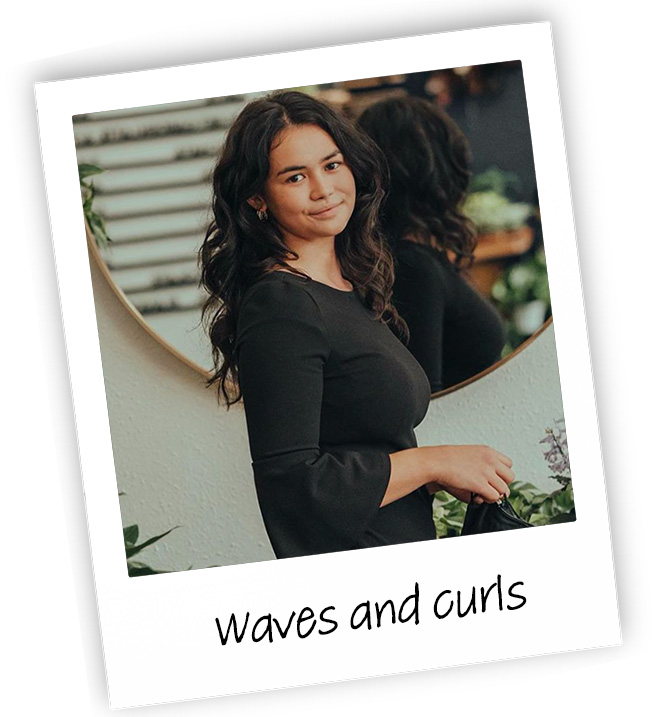 When you want natural curls to make a statement, try "smoothing Aveda Be Curly™ curl enhancer generously on damp hair. Dry naturally or blow-dry with a diffuser for added volume and curl definition. For wavy hair, take large sections of hair, and create twists with your fingers. Let air dry. For extra hold, pair with Be curly™ curl enhancing hair spray". 

The Ultimate Debate - Pumpkin or Apple
We all have our favs... For Olivia, it's "apple and pumpkin pie. My mom makes the best homemade crust". For Jordyn, it's "Pumpkin Pie", that completes the season. What is your fav?
Here are our favorite local pie spots...
Pacific Pie Company  |   Lauretta Jean's  |  Petunias Pies and Pastries (vegan & gluten-free)  |  The Pie Spot  (vegan & gluten-free)  |  Baker & Spice
A Momentous Season
It is no surprise that the holiday season is the most photographed time of year. Luckily for you, Dosha is here to help you into the holiday with ease. We understand that every moment counts, so if you're looking to create a show-stopping holiday blowout or need products to perfect the topknot and bounce those curls, we've got you covered!
Stop by to pick up what you need for effortless hairstyling or book an appointment with a stylist. Either way, our stylists are prepared to help you create the perfect look for your holiday photos.
We want to thank Stylist Olivia Paulsen @oliviapaulsenhair and Stylist Jordyn Davis @jordeendoeshair for participating in this month's blog. Thank you for sharing!
---
Shop the Story
For the effortless topknot try these Aveda products:
Shampowder™ dry shampoo
Air Control™ light hold hair spray
For the perfect blowout try these Aveda products:
Aveda Botanical Repair™ Styling Cream or Smooth Infusion™ Perfect Blow Dry Spray
Invati™ Thickening Foam or Texture Tonic
To simplify your curl care try these Aveda products:
Aveda Be Curly™ curl enhancer
Be curly™ curl enhancing hair spray
---
Visit us In-store to pickup these holiday favs. Can't wait? You can Shop Online too!