Where To Find A Hair Stylist in West Linn
Nov 05th 2018 | By samantha
Are you new to West Linn and need to find a hair stylist? Or maybe you're from the area but just aren't happy with the hair stylist you've got. It happens! Whether you've got long, wavy locks, a super cute short style, fine wispy hair or voluminous curls, you need to find a stylist that knows how to handle you AND your hair in a professional, caring, expert way.
Here are a few ways to find the perfect hair stylist in West Linn.
Ask around! Ask the people you work with or your new neighbors in West Linn. Word-of-mouth is sometimes the best way to find the right hair stylist.
Pay attention. If you see someone with a hairstyle you like, ask them where they get their hair done. People love to provide references to people who do a great job for them.
Check out online review sites. This is a great way to hear what people think of different salons and hair stylists. However, you won't find reviews about new hair salons that open in West Linn, like the new Dosha Salon Spa that opened in West Linn mid-October. 
Do a little research. Take the time to look for hair salons and stylists in West Linn OR online. Look at their websites and Facebook pages. Then, give them a call or stop by. Talk to them about the kind of hair you have, what styles you like and what you are looking for in a stylist. They will be happy to connect you with the right stylist.
Book a consultation. Once you've heard about a few hair stylists and salons in West Linn that sound promising, make an appointment for a consultation. Once you talk to a few, you'll be able to make an informed decision.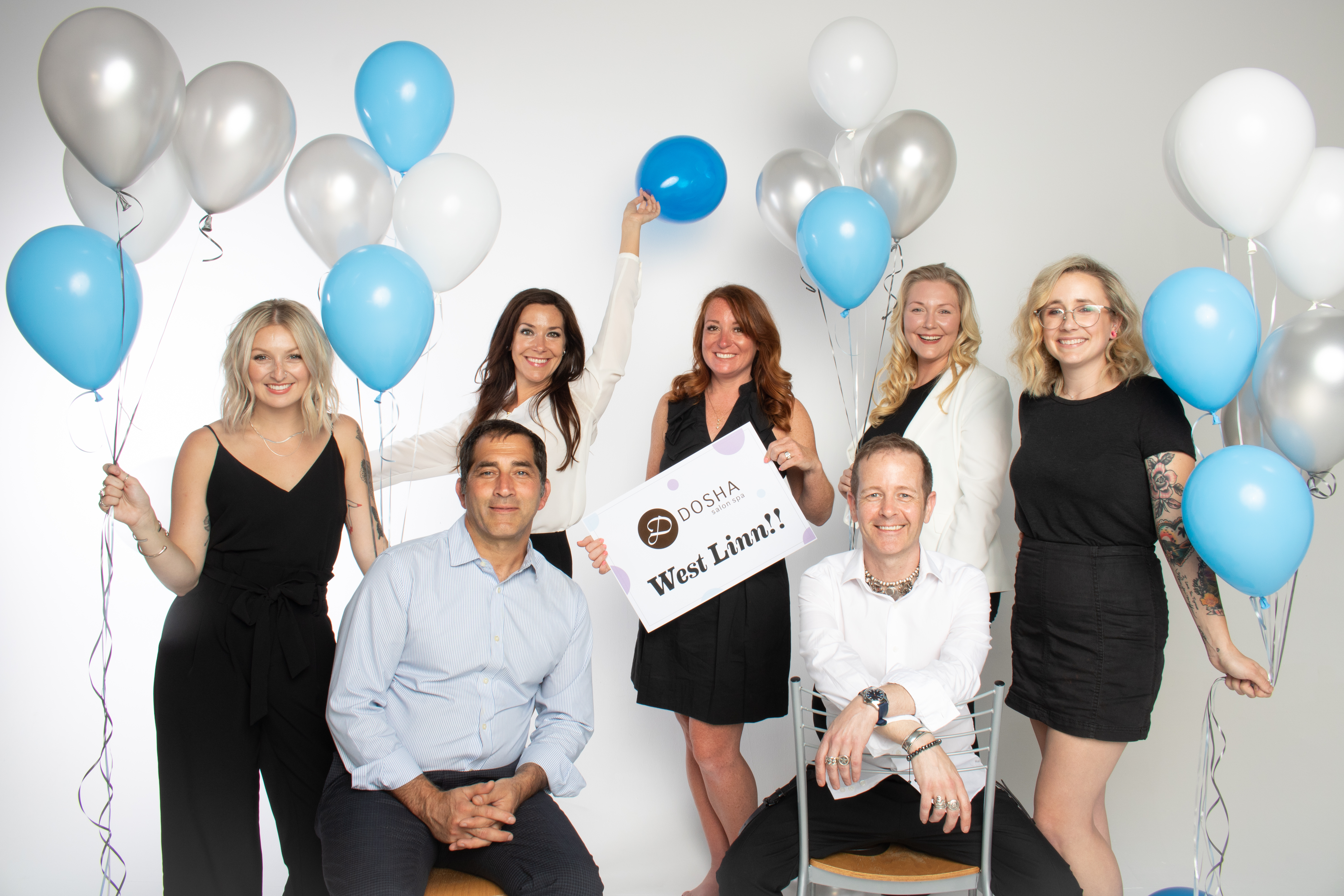 Check Out the New Dosha Salon Spa in West Linn OR
Dosha Salon & Spa in West Linn is the newest
Dosha Salon Spa
location. There are now
seven locations
throughout the Portland and Oregon area. Our mission is to provide an experience with the highest quality in service, products and professionalism. We're proud to be an Aveda Salon, providing the full spectrum of products that are naturally-derived, high performance, botanical-based products that are never tested on animals. 
We hope you'll
make an appointment
to visit our newest salon in the Dosha family at 22000 Willamette Dr. in West Linn. Every one of our stylists is highly trained and ready to help you achieve the look you want!