The Dosha Difference
Jul 16th 2018 | By samantha
It's a question we hear a lot: "What makes Dosha different from other salons in the Portland OR area?" After all, aren't all salons alike? Frankly no, and we love to explain what sets Dosha Salons and Spas apart from other top salons in Portland.
Get the Full Experience
First and foremost, we're an Aveda salon, and a salon experience at Aveda is unlike any other. Your salon experience begins with a conversation. What are you searching for? A new hairstyle? Rich, wonderful color? Does your hair need some therapy?  Once your stylist understands what you want, it's time to enjoy the Aveda experience. You'll enjoy a stress-relieving scalp massage, followed by a sensory journey from our composition oils to our aromatic Aveda products. They don't say "Smells Like Aveda" for nothing.
Are you looking for the latest glam style? Want a fierce look or are you more of a classic gal? No worries, whether you're a warrior queen or a sleek vixen your cut or color will be expertly created so you'll walk out feeling on top of the world. Want proof? Check out our latest photo shoots by our Dosha Creative Team for yourself!
Has your hair been damaged by another salon? Did you experience a color disaster? No worries. Our experts can help your hair be better than it's ever been before.  And since every Aveda product is 98% natural derived, using plants and flower based ingredients, you can relax and trust the process!
Dosha Is All About Community
Dosha is more than hairstyles, facials, massage and nails. We're also about supporting the community. That's why we support Hopkins Demonstration Forest, a 140-acre privately-owned forest that's open to the public for exploration, workshops and more. We celebrate Earth Month each April by partnering with the Aveda Institute Portland to fundraise and give back to the community. This past Earth Month, we raised over $30,000 for Hopkins. We also had the pleasure of visiting the forest and resurfacing trails to get our hands dirty with this organization that we appreciate so much.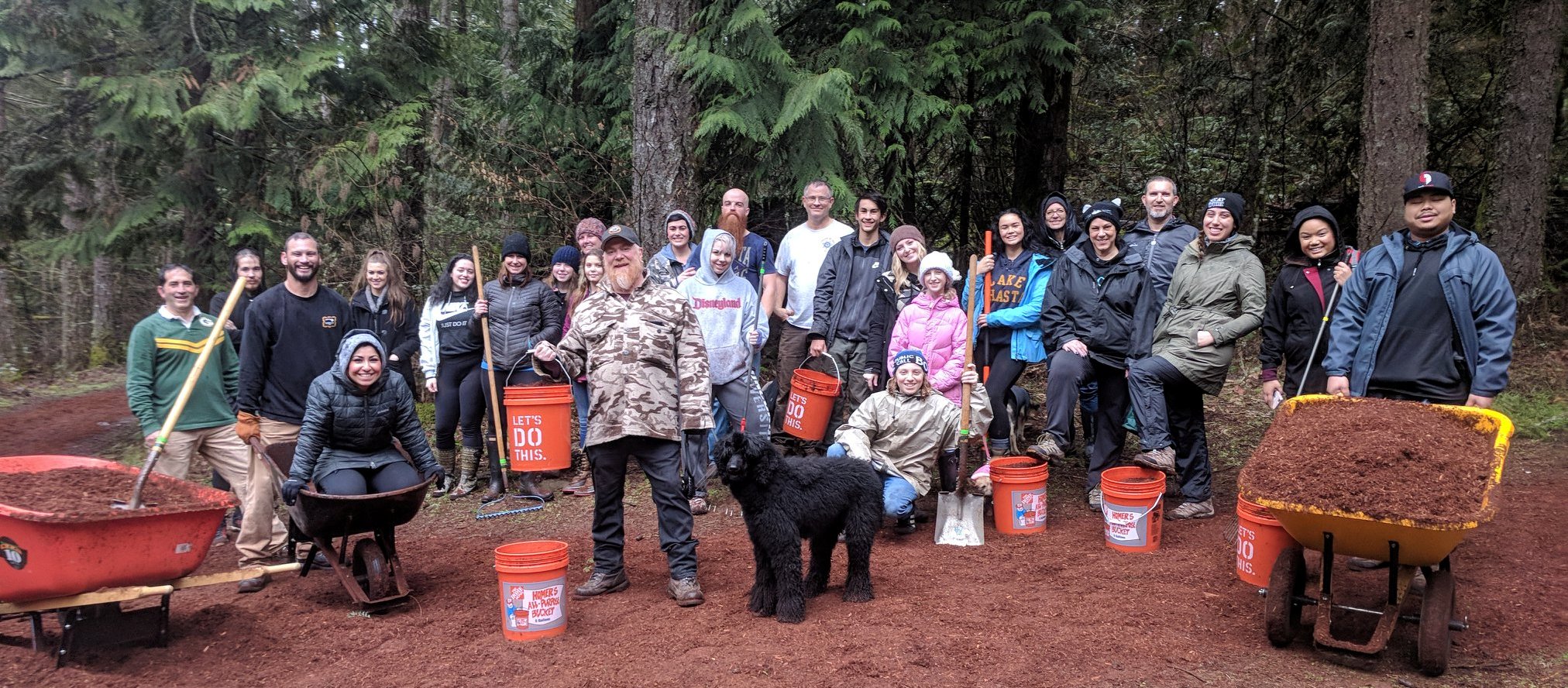 Discover The Dosha Difference
Yes, we've shared a lot of information about Dosha Salon Spa. But the best way to discover the Dosha Difference is to come in yourself. We have six locations around the Portland Metro area, so come in and experience the magic of Aveda and Dosha. Once you do, you'll keep coming back.