Who's The Best Makeup Artist in Portland?
Aug 14th 2018 | By samantha
There's nothing like getting new ideas and techniques for upping your makeup. In fact, we recommend it at least 2-4 times a year. Colors change with the seasons, fashion magazines promote new trends and it's fun to keep up with it all, right? And if you've got a special occasion like a wedding, prom, anniversary or hot date, it's always fun to have a makeup artist help you look FAB. However, you want to make sure you go to a true makeup artist, and not trust your look to an amateur. After all, it's your face AND your first impression, right?
How To Find The Right Makeup Artist
Yes, you can ask your friends. Or you can check out websites and portfolios. Most makeup artists love to post photos from photoshoots, bridal before and afters and proms.  Many top salons in Portland, like Dosha Salon and Spa, have Bridal Elite teams or makeup teams that specialize in photoshoots for magazines, marketing campaigns, online publications and events.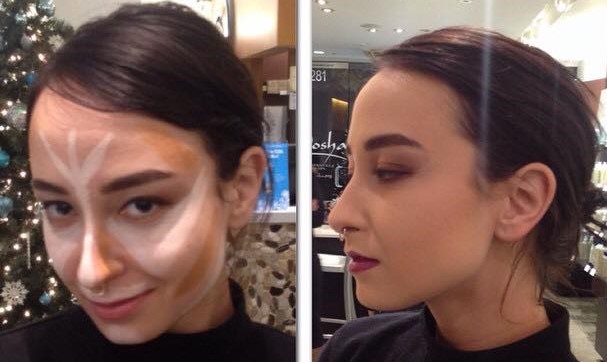 Make An Appointment For a Consultation
Most makeup artists are happy to book an appointment for a consultation with you. You'll be able to talk about what you're looking for, share inspiration photos and ideas and get a sense of whether or not you would feel comfortable with him or her. When you find the right makeup artist, book an appointment. If it's for your wedding day, it's a good idea to book a trial run, to make sure your makeup with be perfect for your big day.
Talented Makeup Artists
In Portland, Tia Phung is one of the top makeup artists with a range of work in her portfolio from editorial looks to bridal and event makeup. She's a member of both the Dosha Bridal Elite and Creative Teams. You can check out her incredible work here. However, each and every Dosha salon has a team of exceptional makeup artists, so check out which one is closest to you!
The Dosha Creative Team
After you do your research for the best makeup artists in Portland, we're sure you'll want to talk to the makeup team at Dosha Salon And Spa. Our makeup artists are skilled, experienced and know how to listen carefully so you get exactly what you want. We offer makeup services at each of our six convenient locations. Plus, you can view our work on our website at www.dosha.org. When you're ready for the perfect look, we're ready for you!