Boss Lady Hair | Business Up Front Buns
Dec 28th 2018 | By samantha
We're all about short hair this new year! It's trendy, healthy and versatile. Wait, versatile?! Yep, that's right! It's a total myth that you can't get creative styling short hair and were here to prove it. We're bringing back Master Stylist Hannah for more Boss-Lady Hairstyles that are sure to inspire you short-haired gals with some styles that can go from office hours to happy hours.
Business Up Front Buns
1. Start with wavy hair, and add some Texture Tonic or Shampure Dry Shampoo to get some extra hold. Part your hair all the way down the middle into 2 sections. Take one section and twist the hair away from your face.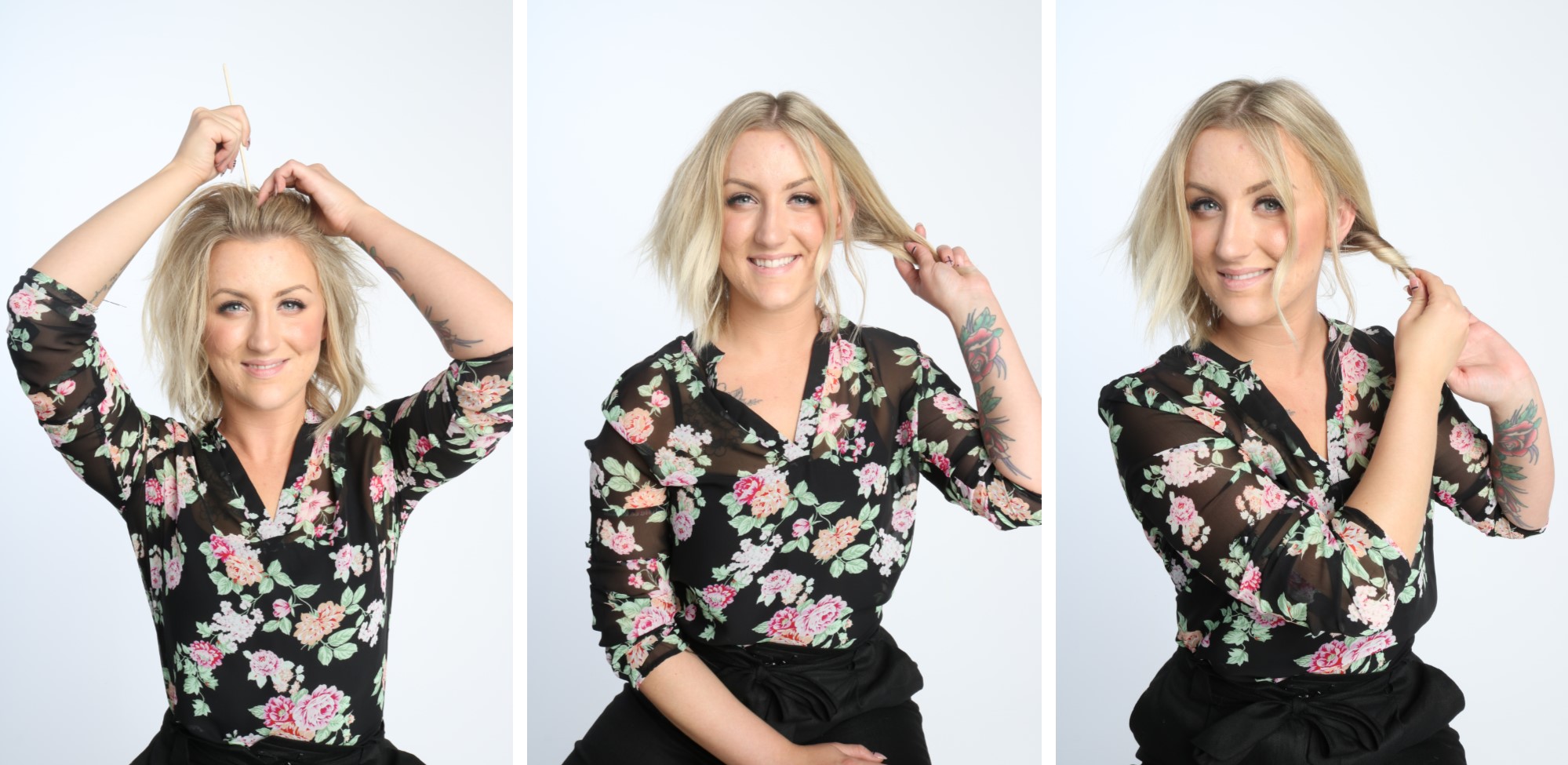 2. Keep twisting the section into a small low bun. Use hairpins to secure the bun in place. Repeat these steps with the second section.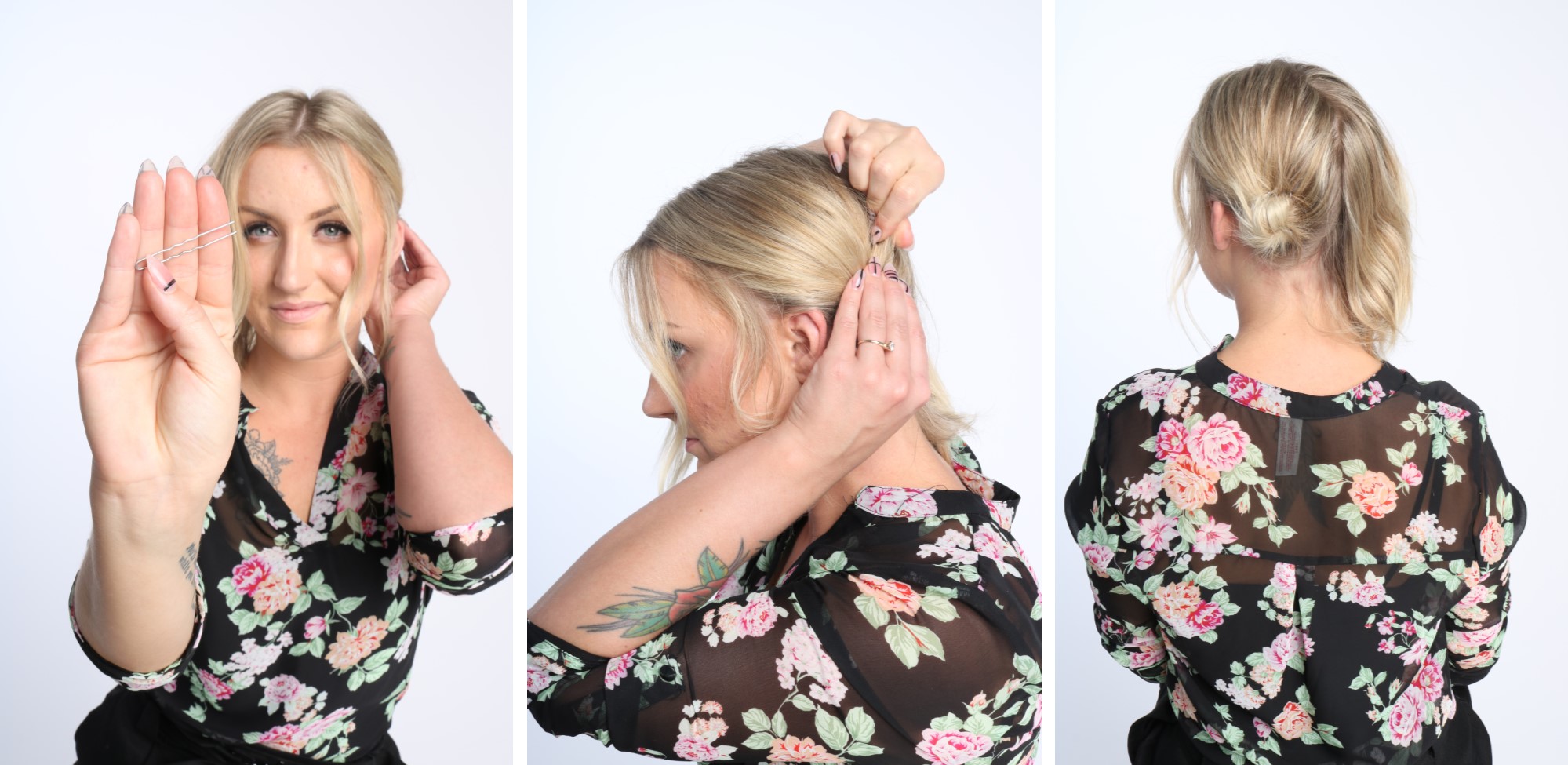 3. Pull out a few face-framing strands of hair and you're ready to hit your morning meeting with confidence, even if you hit snooze a few too many times.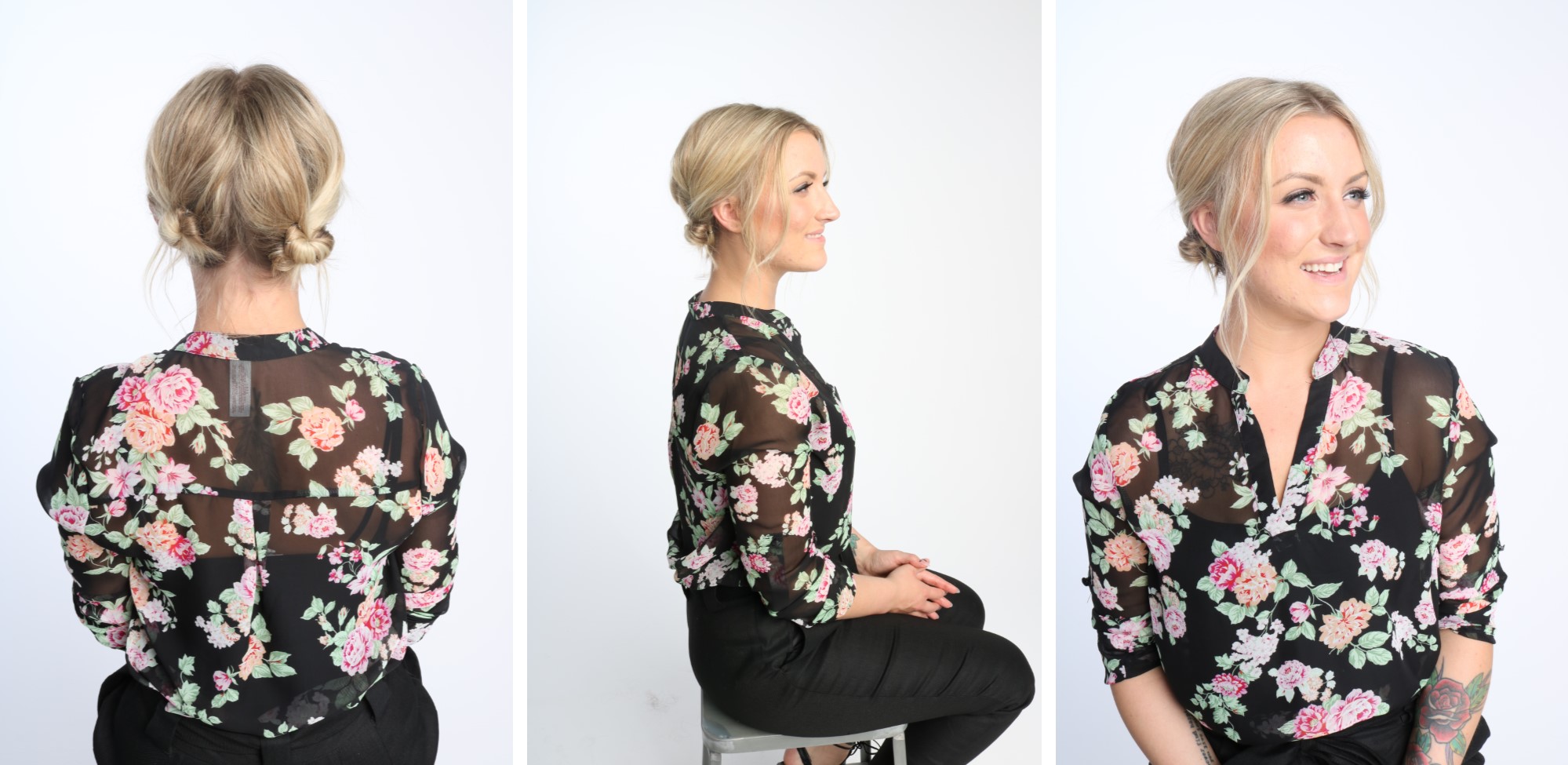 And Voila! This style is quick and easy for those days you want to look pulled together without putting in a ton of extra time. We especially love this style for 3rd or even 4th-day hair with some dry shampoo! Stay tuned for even more hair inspiration for our short haired ladies out there with our Boss Lady Hair series!